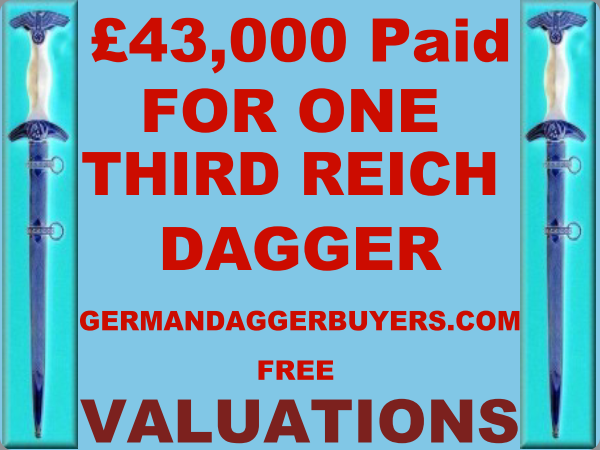 Selling German Daggers in the U.K.

We Are Have A Shop And Retail Warehouse Complex In Arundel West Sussex.
If you are looking to sell a German Dagger you may might wish to obtain our offer /free valuation report for individual items or militaria collections.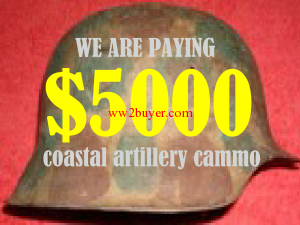 A valuation is based on the scarcity of the model and it's maker together with originality and condition .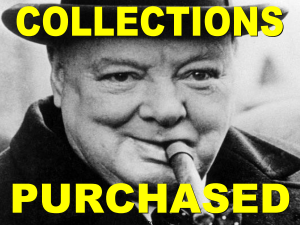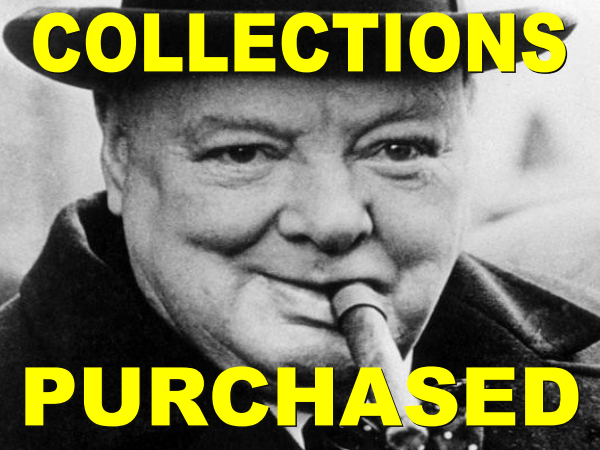 As a rule an uncleaned dagger will command a greater value than one which has been cleaned.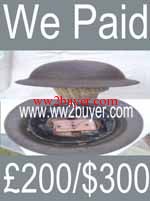 Enthusiasts who buy a German dagger which has an even patina trust that it is original and that it has not been
"Put Together".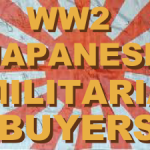 As the stocks of Genuine daggers diminish,
"dealers" build daggers from a combination of original and reproduction components.
Such daggers are cleaned
evenly to create the appearance that they are original.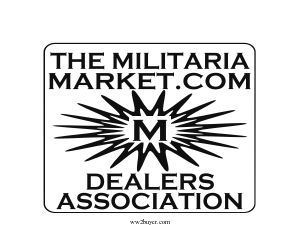 Our advice is not to clean war relics for the above reasons.
Once you have conducted your own research and established the likely value of your German Dagger you might wish to consider the following..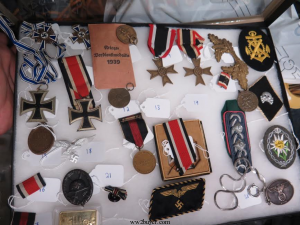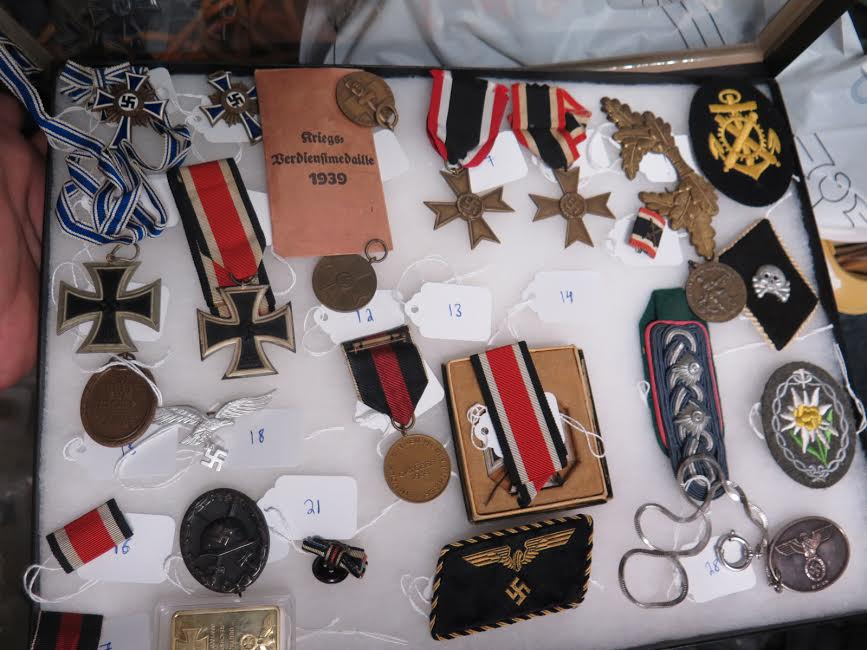 It is against the Law to supply blades to minors. Only by shipping /posting daggers to a V.A.T. registered address will most couriers take a blade. The Post Office may inquire as to the contents of your parcel if you answer a dagger .knife or similar they will not take it.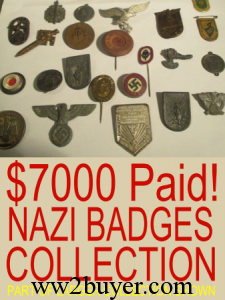 We run a high street Militaria shop which takes delivery of German Daggers regularly ..
If you reside in the home counties and you are considering selling a collection German daggers or any other Militaria we welcome a visit .