Third Reich dagger prices  are governed by rarity, condition and the role of the units who wore them.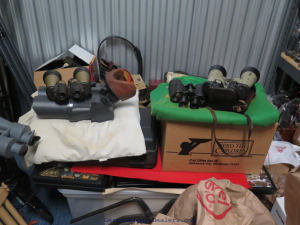 Countless combinations of makers and patterns make this a compelling area for the academic collecting community.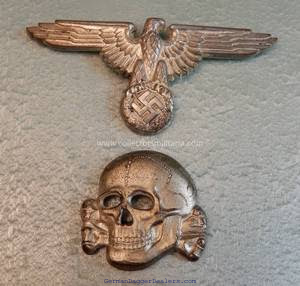 Broadly speaking  pre war examples were fashioned from better raw materials and produced with a higher degree of craftsmanship. Such pieces command higher prices.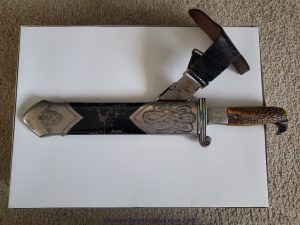 The decline in quality of materials was a result of the demands of Germany's armaments drive.
The 1933  SA  is the most frequently encountered dagger type, these are closely followed by the Army,Navy,and the 1937 pattern Luftwaffe  daggers.
Scarcer models include the Second Pattern Railway dagger and the TENO daggers.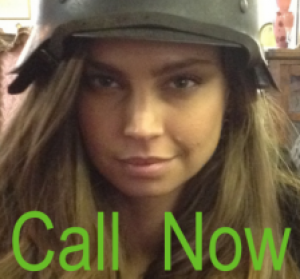 By contacting us via email you can be certain that you are dealing with respectful people who believe the following .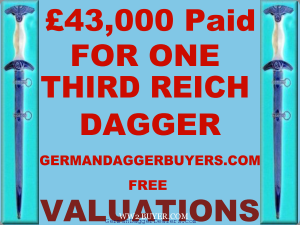 Articles which were plucked from the battlefields then bought home by returning service personnel should be preserved.
                            
Nazi symbols should not be seen outside of a balanced educational display .
Some understanding of how the unimaginable happened in a supposedly civilised country just a generation ago can be derived from a study of militaria .The complex insignia, uniforms and decorations which seduced a desperate people to enlist only to wage a war of brutality then exact genocide on those of a different belief .What is the correct thing to do ? Destroy the evidence? Or preserve it as a warning to future generations ? What ever your thoughts are we must present ourselves as non political history buffs who are willing to pay the correct market price for your War souvenirs.. We make every effort to distance ourselves from the white supremacists and other Neo Nazi organisations who pedal sensitive and often fake merchandise to corrupt young minds openly online . This is a serious history site only we will not sell to you unless you are a registered museum or educational facility.
The Institution of the Government Official dagger.
The Government Official dagger came into being in March 1939. The principle manufacturers being Carl Eickhorn and Alcosso.  It was carried by officer level civil servants who were attached to Ministries and ranking staff of the foreign office.
 The dagger is almost identical in appearance to the Diplomatic dagger with only one exception. The beak of the eagle faces to the viewers left, whilst on the Diplomatic daggers the eagle's beak points to the right.
 The bold hanging straps are of grey – blue brocade having velvet backing aluminium facings and grey – blue edge strips. The buckles are rectangular having oak leaf decoration.
 Officially a small sized silver knot is hung tied from the feral  above the cross guard .Standard Army knots are however frequently encountered.
 By 1942 production had ended .
 Edited By David Mattey