German Blade Makers Operating during
The 20th Century
                                                                                                  
At German Dagger Buyers.com
 We Are Engaged In The Acquisition Of  Museum Worthy Exhibits.
We Currently  Supply Museums , Academic Collectors , And Ethical Investment Groups.
By Dealing With Dedicated Professionals Your Items Are Destined To Form Part Of Balanced Educational Displays.
We Distance Ourselves Unreservedly From The Unregulated Online Trade
In Nazi Memorabilia.
By Dealing With German Dagger Buyers.com You Can Rest Assured That
Whilst Our Business Is Commercial 
Our Interest Is Solely In Preserving History.
 We Believe
That  People From All  Cultures,  Religions And Orientations Should Practise Tolerance Towards One Another . Humanity Must Learn To Coexist .
The Study Of History From All Periods Is Enhanced By The Existence Of Artifacts.
Genuine Third Reich Artifacts Are Evidence Of The Darkest of  Era's, One Which Must Never Be Allowed To Return, Education Is ,We believe  Key To This Process.
The Responsible Collectors
Of The 21st Century Are Custodians Of Artifacts Which In Time Will Form Part Of  Public Museums Of The Future.
ACS – see Alexander Coppel GmbH
ACW – see Alexander Coppel GmbH
AES -= Arthur Evertz


Alcoso = Alexander Coppel GmbH
Alpina – see Hans Kolping
AMSO – see Albert Mebus
ARMESO – see Artur Melcher
ASSO – see Arthur Schuttelhofer & Co
AWJr = Anton Wingen Jr
Baron – see Gottfried Weyersberg Sohne KG
Bismarck = August Muller KG
Bulldog = Gebr Halbach
Aesculap AG, Tuttlingen


F W Backhaus GmbH, Solingen-Ohligs
Julius Bahrl Jr., Solingen-Merscheid
Richard Balke & Sohne, Solingen
Fritz Barthelmess (Bavaria), Muggendorf
Gunter Bastian, Solingen


Eduard Becker (Kolumbuswerk), Solingen
Gebruder Becker, Solingen
Gebruder Bell KG, Solingen-Grafrath
Carl Bender, Solingen-Grafrath
Gebruder Berns (Otterwerk), Solingen-Hohscheid
Hugo Berns (Hubeo), Solingen-Ohligs
C Bertram & Sohn Reinhard, Solingen-Wald


August Bickel, Steinbech-Hallenberg
Karl Bocker, Solingen
Julius Bodenstein, Steinbech


Gebruder Bohm Nachf (Messerfabrik), Brotterrode
Heinrich Boker & Co (Baumwerk), Solingen-Remscheid
E Bonsmann (Dreiakerwerk), Solingen-Ohligs
Bontgen & Sabin (Bonsawerk), Solingen
Gebruder Born (Besteckfabrik), Solingen
Justus Brenger & Co (Justinuswerk), Solingen-Wald
F von Brosy-Steinberb, Solingen-Ohligs
Ernst Bruckmann, Solingen-Ohligs


Rudolf Buechel, Solingen-Merscheid
Karl Burgsmuller, Berlin
Ernst Busch, Solingen
CAM = Carl Aug Meis GmbH
CE = Carl Eickhorn


Ch AW =Arthur Wingen
Chromolit = Arthur Wingen
Constantwerk – see Friedrich Herder Abr Sohn
Curdts Nachf – see E H Otto GmbH
Curna – see E H Otto GmbH
Gebruder Christians (Christianswerk), Solingen-Nord
Ewald Cleff, Solingen
Clemen & Jung, Solingen


Alexander Coppel GmbH (Alcoso), Solingen
Alexander Coppel GmbH (Alcoso), Solingen
Curten & Holtgen, Solingen
D
Deltawerk – see Hugo Linder
Diogenes – see Herder & Sohn
Friedr Dick GmbH, Esslingen


Ernst Dirlam (Hoffnungswerk), Solingen-Hoffnung
Dirlam & Sohne, Solingen-Manganberg
J E Dittert & Co, Neustadt
Albert Dorschel, Solingen
Richard Drees & Sohn KG, Solingen
E
EP&S – see Ernst Pack & Sohne GmbH


Paul Ebel, Solingen
Eickelnberg & Mack GmbH, Solingen
Carl Eickhorn, Solingen – to 1921
Carl Eickhorn, Solingen – 1921 to 1933
Carl Eickhorn, Solingen (stamped) – 1936-1941
Carl Eickhorn, Solingen
C Eppenstein Sohne, Solingen
H A Erbe AG, Schmalkalden
Arthur Evertz, Solingen
F
Fischerwerk – see Paul Kohl
Flamme – see Louis Perlmann


Fridericus – see Gebr Wester
Feldbeck & Pickard, Solingen
Gustav F Felix (Gloriawerk), Solingen
Franz Frenzel, Nixdorf
G
Gaegler – see F & A Helbig
Gazelle – see Gebr Krusius AG
Gloria – see Gustav F Felix


Gloriawerk – see Gustav F Felix
Friedrich Geigis, Solingen-Foche
Eduard Gembruch, Solingen-Grafrath
Emil Gierling, Solingen
Emil Gierling, Solingen
Rob Giersh, Solingen-Wald
Giesen & Forsthoff, Solingen


Gebr Grafrath, Solingen-Widdert
Gebr Grafrath (Grawiso), Solingen-Widdert
Gebr Grafrath, Solingen-Widdert
Gebr Grafrath, Solingen-Widdert
Carl Grah, Solingen-Ohligs
Ernst Grah, Solingen-Wald
Grah Gebr., KG (Grasoliwerk), Solingen
Grah Gebr., KG (Grasoliwerk), Solingen
Gust Reinhold Grah, Solingen-Foche
Ludwig Groten, Solingen
H
Hoffnungswerk – see Ernst Dirlam
Hubeo – see Hugo Berns
Indiawerk – see Heinrich Kaufmann & Sohne KG
Carl Haas, Solingen-Wald
Richard Haastert & Bull, Solingen-Wald
Josef Hack GmbH, Steyr
HACO Transport GmbH (HACO), Berlin
C G Haenel AG, Suhl
Eugen Haering, Solingen
Hermann Hahn, Solingen-Wald


Gustav Haker, Solingen-Merscheid
Gustav Haker, Solingen-Merscheid
Gustav Haker, Solingen-Merscheid
Carl Halbach (Stahlwarenfabrik), Solingen
Gebr Halbach (Bulldog), Solingen-Ohligs
Wilhelm Halbach, Solingen-Foche
Wilhelm Halbach, Solingen-Foche
Hammesfahr Cie, Solingen
Hammesfahr Cie, Solingen
Gottlieb Hammesfahr, Solingen-Foche
Gottlieb Hammesfahr, Solingen-Foche
Hartkopf & Co, Solingen
Hartkopf & Co, Solingen
Rich & E Hartkopf, Solingen-Merscheid
Carl Heidelberg, Solingen-Grafrath
Carl Heidelberg, Solingen-Grafrath
F & A Helbig (Gaegler), Steinbech
F & A Helbig (Gaegler), Steinbech
F & A Helbig (Gaegler), Steinbech
Gebr Heller, Schmalkalden
Gebr Heller, Marienthal
Gebr Heller, Marienthal (Etched)
Gebr Heller, Marienthal (Stamped)
J A Henckels KG (Zwillingswerk), Solingen
Paul A Henckels, Solingen
Henkel & Muller AG (Macero), Solingen-Ohligs
Herbeck & Meyer, Solingen-Hohscheid
Herbertz & Meurer, Solingen-Grafrath
Herder & Engels, Solingen-Ohligs
Herder & Sohn (Diogenes), Solingen-Ohligs
Friedrich Herder Abr Sohn (Constantwerk)
H Herder, Solingen-Ohligs
Richard Herder Abr, Solingen
F W Holler, Solingen
F W Holler – early production (19 ticks), Solingen
F W Holler – mid production (17 ticks), Solingen
F W Holler – late production (11 ticks), Solingen
Curt Hoppe, Solingen
Gottfr Hoppe Sohne, Solingen
Wilhelm Hoppe, Solingen
E & F Horster & Co Gmbh, Solingen
E & F Horster & Co Gmbh (Horstator), Solingen
E & F Horster & Co Gmbh (Horstator), Solingen
J
JMB – see Josef Munch
Johanniswerk – see Johann Leupold
Justinuswerk – see Justus Brenger & Co
Jacobs & Co, Solingen-Grafrath
C Rudolf Jacobs, Solingen-Grafrath
F Wilhelm Jordan, Solingen-Wald


K
Kolumbuswerk – see Eduard Becker
KWICK – see Carl Zander
Carl Kaiser & Co, Solingen
Emil Kaiser & Co, Solingen
Max Kaiser (Waffenhammer), Deggendorf
Karl Robert Kaldenbach, Solingen-Grafrath
Heinrich Kaufmann & Sohne KG (Indiawerk), Solingen
C F Kayser (Kormoran), Solingen
Ernst Kemper, Solingen
Georg Kerschbaumer, Steinbach
F A Kirschbaum & Co, Solingen
Robert Klaas, Solingen-Ohligs
Klittermann & Moog GmbH, Solingen-Haan
Carl Kloos, Solingen-Landwehr
August Knecht, Solingen
Ernst Knecht & Co, Solingen-Wustenhof
Wilhelm Kober & Co, Suhl
Koch & Rau, Stuttgart
Paul Kohl (Fischerwerk), Solingen-Foche
Friedrich von der Kohlen, Solingen-Grafrath
Friedrich von der Kohlen, Solingen-Grafrath
Gustav L Koller Nache, Solingen-Wald
Hugo Koller, Solingen
Hans Kolping (Alpinawerk), Solingen-Wald
Hermann Konejung AG, Solingen
Carl Julius Krebs (Kronenkrebs), Solingen
Pet Dan Krebs, Solingen
Wilhelm Kreiger, Solingen-Merscheid
Heinrich Krieghoff
Heinrich Krom (HCH), Muchen
Gebr Krumm, Solingen
Arter Krupp AG, Berndorf
Gebr Krusius AG, Solingen-Wald
Carl Fr Kuhrt KG, Zella Mehlis
August Kullenberg, Solingen-Grafrath
Kupper & Oertling (Neptun), Solingen
Kupper & Sohnius (Fleischerwerk), Solingen-Remscheid
L
Louper – see Louis Perlmann
Lux – see Carl Tillmann Sohne KG
Lauterjung & Co (Tiger), Solingen
Lauterjung & Co (Tiger), Solingen
Lauterjung & Co (PUMA)
H & F Lauterjung, Solingen-Widdert
Johann Leupold, Bayreuth
Johann Leupold (Johnnswerk), Bayreuth
Johann Leupold (Leuco), Bayreuth
Johann Leupold (Leuco), Bayreuth
Johann Leupold (Leuco), Bayreuth
Carl Linder, Solingen-Merscheid
Carl & Robert Linder, Solingen-Weyer
Hermann Linder & Sohne (Senta), Solingen
Hugo Linder & C W Sohn (Linor), Solingen
Hugo Linder (Deltawerk), Solingen
Otto Linder, Solingen-Merscheid
P D Luneschloss, Solingen
Peter Lungstrass, Solingen-Ohligs
Peter Lungstrass, Solingen-Ohligs
Carl Lutters & Cie (Lowenwerk), Solingen
E Luttges & Co, Solingen
Gebr. Lutzenkirchen, Solingen
M
Macero – see Henkel & Muller AG
MANN – see Ernst Bruckmann
Malsch & Ambronn, Stainbech
August Malsch Fr Sohn, Steinbach
David Malsch, Steinbach
Karl Malsch Gust Sohn, Steinbach
Karl Malsch-Spitzer, Steinbach
Ernst Mandlewirth, Solingen
Max May & vom Hau, Solingen-Ohligs
Albert Mebus, Solingen-Ohligs
Carl Aug Meis GmbH (Cam), Solingen-Merscheid
Kuno Meisenburg (Undine), Solingen
Artur Melcher, Solingen-Merscheid
Melzer & Feller, Zella Mehlis
August Merten Wwe, Solingen-Grafrath
August Muller KG (Bismarck), Solingen-Merscheid
Muller & Smschmidt (Pfeilringwerk), Solingen
Gottfried Muller, Herges
Robert Muller, Solingen-Merscheid
Robert Muller & Sohn (Romuso), Solingen-Merscheid
Josef Munch (JMB), Brotterode
N
Neptun – see Kupper & Oertling
C Gustav Neeff, Solingen
Neidhardt & Schmidt, Brotterode
Ferd Neuhaus, Solingen
OOtter, Otterwerk – see Gebruder Berns
F Ed Ohliger, Solingen
Julius Ohliger, Solingen
Karl Oschmann & Co., Brotterode
E H Otto GmbH (Curdts Nachf), Solingen
E H Otto GmbH (Curdts Nachf), Solingen
E H Otto GmbH (Curdts Nachf), Solingen
Ottersbach & Co., Solingen
P
PAWECO – see Paul Weyersberg & Co Perfectum – see E Spitzer
Pfeilringwerk – see Muller & Smschmidt
Puma, Pumawerk – see Lauterjung & Sohn
Ernst Pack & Sohne GmbH, Solingen
Anw Pauseback, Solingen
Daniel Peres Co GmbH, Solingen
Louis Perlmann (Louper), Solingen
Franz Pils & Sohne, Steinbach
Franz Pils & Sohne, Steyr
Julius Pils, Nixdorf
Friedrich Plucker Jr, Solingen-Grafrath
Richard Plumacher Sohn, Solingen
Richard Plumacher Sohn, Solingen
Pumeto, Solingen
R
ROMUSO – see Robert Muller & Sohn
Hugo Rader, Solingen
Ernst Hugo Rasspe, Solingen
Ehrhardt Reich, Schweina
Cuno Remscheid & Co (Remeve), Solingen-Aufderhohe
Josef Reuleaux, Solingen-Wald
Kuno Ritter, Solingen-Grafrath
Ernst Romer, Solingen
August Rother, Solingen
Albert Rottgen, Solingen
Ernst Rottgen, Solingen
Franz Rupprecht, Duren
S
J P Sauer & Sohn, Suhl
Carl D Schaaff, Solingen
Eugen Scheidt, Solingen-Ohligs
Carl A Schlieper, Solingen-Remscheid
Josef Schlimbach, Solingen
J A Schmidt & Sohne, Solingen
Rudolf Schmidt, Solingen
Friedrich Aug Schmitz, Solingen
Gustav Schneider Nachf, Solingen
Hermann Schneider, Solingen-Aufderhohe
Hermann Schneider, Solingen-Aufderhohe
Abr Schnittert (Wasso), Solingen-Wald
Emil Schrick & Sohn, Solingen
Arthur Schuttelhofer & Co (Asso), Solingen-Wald
Paul Seilheimer, Solingen
Hugo Servatius, Solingen
Otto Simon, Steinbach
Solinger Axt und Hauerfabrik GmbH, Solingen-Ohligs
Solinger Axt und Hauerfabrik GmbH, Solingen-Ohligs (Small)
Solinger Axt und Hauerfabrik GmbH, Solingen-Ohligs
Spalteneder, Muchen
C Gustav Spitzer KG, Soligen
Karl Spitzer, Steinbach
Franz Steinhoff, Solingen-Wald
Stocker & Co (SMF), Solingen
Otto Stover, Solingen
Suddeutsche Messerfabrik GmbH, Gefrees
Tiger – see Lauterjung & Co
Karl Tiegel (Tiegelwerk), Riemberg, Schlesien
Carl Tillmann Sohne KG, Solingen-Remscheid
Gebr Torley, Solingen-Wald
V
Undine – see Kuno Meisenburg
Eduard Vitting, Solingen
Aldolf Volker, Schmalkalden
Aldolf Volker, Schmalkalden
Emil Voos, Solingen
Gustav Voss, Solingen
W
Waffenhammer – see Max Kaiser
Wagner & Lange, Solingen
Wilhelm Wagner, Solingen-Merscheid
Fritz Weber, Wien
Franz Weinrank, Wien
Wilhelm Weltersbach, Solingen
A Werth, Solingen
Wester & Butz, Solingen-Merscheid
Gebr Wester (Fridericus), Solingen
Gebr Weyersberg GmbH, Solingen-Ohligs
Gebr Weyersberg GmbH, Solingen-Ohligs
Gottfried Weyersberg Sohne KG, Solingen
Gottfried Weyersberg Sohne KG (Baron), Solingen
Gottfried Weyersberg Sohne KG (Baron), Solingen
Gustav Weyersberg Nachf, Solingen
Gustav Weyersberg Nachf, Solingen
Max Weyersberg WMW, Solingen
Max Weyersberg WMW, Solingen
Max Weyersberg WMW, Solingen
Max Weyersberg WMW, Solingen
Paul Weyersberg & Co, Solingen
Paul Weyersberg & Co, Solingen
Paul Weyersberg & Co (PAWECO), Solingen
Reinhard Weyersberg, Solingen
Weyersberg Kirschbaum & Cie AG (WKC), Solingen
Weyersberg Kirschbaum & Cie AG (WKC), Solingen
Weyersberg Kirschbaum & Cie AG (WKC), Solingen
Weyersberg Kirschbaum & Cie AG (WKC), Solingen
Weyersberg Kirschbaum & Cie AG (WKC), Solingen
Thomas Wielputz GmbH, Solingen-Hohscheid
Anton Wingen Jr, Solingen
Anton Wingen Jr, Solingen
Arthur Wingen (Chromolit), Solingen
Arthur Wingen (Chromolit), Solingen
Arthur Wingen (Chromolit), Solingen
Gustav Wirth, Solingen-Grafrath
Ernst Erich Witte, Solingen
Ernst Erich Witte, Solingen
Josef Wolf, Munchen-Au
Wolfertz Is, Solingen-Grafrath
Rudolf Wurzer, St. Christofen
Carl Wusthof AG (Gladiatorwerk), Solingen
Carl Wusthof AG (Gladiatorwerk), Solingen
Ed Wustoff, Solingen
Z
Zwillingswerk – see J A Henckels KG
Ludwig Zeitler, Wien
Maker Marks
A-B
ACS – see Alexander Coppel GmbH
ACW – see Alexander Coppel GmbH
AES -= Arthur Evertz
Alcoso = Alexander Coppel GmbH
Alpina – see Hans Kolping
AMSO – see Albert Mebus
ARMESO – see Artur Melcher
ASSO – see Arthur Schuttelhofer & Co
AWJr = Anton Wingen Jr
Baron – see Gottfried Weyersberg Sohne KG
Bismarck = August Muller KG
Bulldog = Gebr Halbach
Aesculap AG, Tuttlingen
F W Backhaus GmbH, Solingen-Ohligs
Julius Bahrl Jr., Solingen-Merscheid
Richard Balke & Sohne, Solingen
Fritz Barthelmess (Bavaria), Muggendorf
Gunter Bastian, Solingen
Eduard Becker (Kolumbuswerk), Solingen
Gebruder Becker, Solingen
Gebruder Bell KG, Solingen-Grafrath
Carl Bender, Solingen-Grafrath
Gebruder Berns (Otterwerk), Solingen-Hohscheid
Hugo Berns (Hubeo), Solingen-Ohligs
C Bertram & Sohn Reinhard, Solingen-Wald
August Bickel, Steinbech-Hallenberg
Karl Bocker, Solingen
Julius Bodenstein, Steinbech
Gebruder Bohm Nachf (Messerfabrik), Brotterrode
Heinrich Boker & Co (Baumwerk), Solingen-Remscheid
E Bonsmann (Dreiakerwerk), Solingen-Ohligs
Bontgen & Sabin (Bonsawerk), Solingen
Gebruder Born (Besteckfabrik), Solingen
Justus Brenger & Co (Justinuswerk), Solingen-Wald
F von Brosy-Steinberb, Solingen-Ohligs
Ernst Bruckmann, Solingen-Ohligs
Rudolf Buechel, Solingen-Merscheid
Karl Burgsmuller, Berlin
Ernst Busch, Solingen
CAM = Carl Aug Meis GmbH
CE = Carl Eickhorn
Ch AW =Arthur Wingen
Chromolit = Arthur Wingen
Constantwerk – see Friedrich Herder Abr Sohn
Curdts Nachf – see E H Otto GmbH
Curna – see E H Otto GmbH
Gebruder Christians (Christianswerk), Solingen-Nord
Ewald Cleff, Solingen
Clemen & Jung, Solingen
Alexander Coppel GmbH (Alcoso), Solingen
Alexander Coppel GmbH (Alcoso), Solingen
Curten & Holtgen, Solingen
D
Deltawerk – see Hugo Linder
Diogenes – see Herder & Sohn
Friedr Dick GmbH, Esslingen
Ernst Dirlam (Hoffnungswerk), Solingen-Hoffnung
Dirlam & Sohne, Solingen-Manganberg
J E Dittert & Co, Neustadt
Albert Dorschel, Solingen
Richard Drees & Sohn KG, Solingen
E
EP&S – see Ernst Pack & Sohne GmbH
Paul Ebel, Solingen
Eickelnberg & Mack GmbH, Solingen
Carl Eickhorn, Solingen – to 1921
Carl Eickhorn, Solingen – 1921 to 1933
Carl Eickhorn, Solingen (stamped) – 1936-1941
Carl Eickhorn, Solingen
C Eppenstein Sohne, Solingen
H A Erbe AG, Schmalkalden
Arthur Evertz, Solingen
F
Fischerwerk – see Paul Kohl
Flamme – see Louis Perlmann
Fridericus – see Gebr Wester
Feldbeck & Pickard, Solingen
Gustav F Felix (Gloriawerk), Solingen
Franz Frenzel, Nixdorf
G
Gaegler – see F & A Helbig
Gazelle – see Gebr Krusius AG
Gloria – see Gustav F Felix
Gloriawerk – see Gustav F Felix
Friedrich Geigis, Solingen-Foche
Eduard Gembruch, Solingen-Grafrath
Emil Gierling, Solingen
Emil Gierling, Solingen
Rob Giersh, Solingen-Wald
Giesen & Forsthoff, Solingen
Gebr Grafrath, Solingen-Widdert
Gebr Grafrath (Grawiso), Solingen-Widdert
Gebr Grafrath, Solingen-Widdert
Gebr Grafrath, Solingen-Widdert
Carl Grah, Solingen-Ohligs
Ernst Grah, Solingen-Wald
Grah Gebr., KG (Grasoliwerk), Solingen
Grah Gebr., KG (Grasoliwerk), Solingen
Gust Reinhold Grah, Solingen-Foche
Ludwig Groten, Solingen
H
Hoffnungswerk – see Ernst Dirlam
Hubeo – see Hugo Berns
Indiawerk – see Heinrich Kaufmann & Sohne KG
Carl Haas, Solingen-Wald
Richard Haastert & Bull, Solingen-Wald
Josef Hack GmbH, Steyr
HACO Transport GmbH (HACO), Berlin
C G Haenel AG, Suhl
Eugen Haering, Solingen
Hermann Hahn, Solingen-Wald
Gustav Haker, Solingen-Merscheid
Gustav Haker, Solingen-Merscheid
Gustav Haker, Solingen-Merscheid
Carl Halbach (Stahlwarenfabrik), Solingen
Gebr Halbach (Bulldog), Solingen-Ohligs
Wilhelm Halbach, Solingen-Foche
Wilhelm Halbach, Solingen-Foche
Hammesfahr Cie, Solingen
Hammesfahr Cie, Solingen
Gottlieb Hammesfahr, Solingen-Foche
Gottlieb Hammesfahr, Solingen-Foche
Hartkopf & Co, Solingen
Hartkopf & Co, Solingen
Rich & E Hartkopf, Solingen-Merscheid
Carl Heidelberg, Solingen-Grafrath
Carl Heidelberg, Solingen-Grafrath
F & A Helbig (Gaegler), Steinbech
F & A Helbig (Gaegler), Steinbech
F & A Helbig (Gaegler), Steinbech
Gebr Heller, Schmalkalden
Gebr Heller, Marienthal
Gebr Heller, Marienthal (Etched)
Gebr Heller, Marienthal (Stamped)
J A Henckels KG (Zwillingswerk), Solingen
Paul A Henckels, Solingen
Henkel & Muller AG (Macero), Solingen-Ohligs
Herbeck & Meyer, Solingen-Hohscheid
Herbertz & Meurer, Solingen-Grafrath
Herder & Engels, Solingen-Ohligs
Herder & Sohn (Diogenes), Solingen-Ohligs
Friedrich Herder Abr Sohn (Constantwerk)
H Herder, Solingen-Ohligs
Richard Herder Abr, Solingen
F W Holler, Solingen
F W Holler – early production (19 ticks), Solingen
F W Holler – mid production (17 ticks), Solingen
F W Holler – late production (11 ticks), Solingen
Curt Hoppe, Solingen
Gottfr Hoppe Sohne, Solingen
Wilhelm Hoppe, Solingen
E & F Horster & Co Gmbh, Solingen
E & F Horster & Co Gmbh (Horstator), Solingen
E & F Horster & Co Gmbh (Horstator), Solingen
J
JMB – see Josef Munch
Johanniswerk – see Johann Leupold
Justinuswerk – see Justus Brenger & Co
Jacobs & Co, Solingen-Grafrath
C Rudolf Jacobs, Solingen-Grafrath
F Wilhelm Jordan, Solingen-Wald
K
Kolumbuswerk – see Eduard Becker
KWICK – see Carl Zander
Carl Kaiser & Co, Solingen
Emil Kaiser & Co, Solingen
Max Kaiser (Waffenhammer), Deggendorf
Karl Robert Kaldenbach, Solingen-Grafrath
Heinrich Kaufmann & Sohne KG (Indiawerk), Solingen
C F Kayser (Kormoran), Solingen
Ernst Kemper, Solingen
Georg Kerschbaumer, Steinbach
F A Kirschbaum & Co, Solingen
Robert Klaas, Solingen-Ohligs
Klittermann & Moog GmbH, Solingen-Haan
Carl Kloos, Solingen-Landwehr
August Knecht, Solingen
Ernst Knecht & Co, Solingen-Wustenhof
Wilhelm Kober & Co, Suhl
Koch & Rau, Stuttgart
Paul Kohl (Fischerwerk), Solingen-Foche
Friedrich von der Kohlen, Solingen-Grafrath
Friedrich von der Kohlen, Solingen-Grafrath
Gustav L Koller Nache, Solingen-Wald
Hugo Koller, Solingen
Hans Kolping (Alpinawerk), Solingen-Wald
Hermann Konejung AG, Solingen
Carl Julius Krebs (Kronenkrebs), Solingen
Pet Dan Krebs, Solingen
Wilhelm Kreiger, Solingen-Merscheid
Heinrich Krieghoff
Heinrich Krom (HCH), Muchen
Gebr Krumm, Solingen
Arter Krupp AG, Berndorf
Gebr Krusius AG, Solingen-Wald
Carl Fr Kuhrt KG, Zella Mehlis
August Kullenberg, Solingen-Grafrath
Kupper & Oertling (Neptun), Solingen
Kupper & Sohnius (Fleischerwerk), Solingen-Remscheid
L
Louper – see Louis Perlmann
Lux – see Carl Tillmann Sohne KG
Lauterjung & Co (Tiger), Solingen
Lauterjung & Co (Tiger), Solingen
Lauterjung & Co (PUMA)
H & F Lauterjung, Solingen-Widdert
Johann Leupold, Bayreuth
Johann Leupold (Johnnswerk), Bayreuth
Johann Leupold (Leuco), Bayreuth
Johann Leupold (Leuco), Bayreuth
Johann Leupold (Leuco), Bayreuth
Carl Linder, Solingen-Merscheid
Carl & Robert Linder, Solingen-Weyer
Hermann Linder & Sohne (Senta), Solingen
Hugo Linder & C W Sohn (Linor), Solingen
Hugo Linder (Deltawerk), Solingen
Otto Linder, Solingen-Merscheid
P D Luneschloss, Solingen
Peter Lungstrass, Solingen-Ohligs
Peter Lungstrass, Solingen-Ohligs
Carl Lutters & Cie (Lowenwerk), Solingen
E Luttges & Co, Solingen
Gebr. Lutzenkirchen, Solingen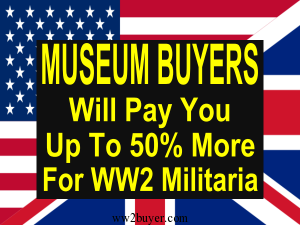 M
Macero – see Henkel & Muller AG
MANN – see Ernst Bruckmann
Malsch & Ambronn, Stainbech
August Malsch Fr Sohn, Steinbach
David Malsch, Steinbach
Karl Malsch Gust Sohn, Steinbach
Karl Malsch-Spitzer, Steinbach
Ernst Mandlewirth, Solingen
Max May & vom Hau, Solingen-Ohligs
Albert Mebus, Solingen-Ohligs
Carl Aug Meis GmbH (Cam), Solingen-Merscheid
Kuno Meisenburg (Undine), Solingen
Artur Melcher, Solingen-Merscheid
Melzer & Feller, Zella Mehlis
August Merten Wwe, Solingen-Grafrath
August Muller KG (Bismarck), Solingen-Merscheid
Muller & Smschmidt (Pfeilringwerk), Solingen
Gottfried Muller, Herges
Robert Muller, Solingen-Merscheid
Robert Muller & Sohn (Romuso), Solingen-Merscheid
Josef Munch (JMB), Brotterode
N
Neptun – see Kupper & Oertling
C Gustav Neeff, Solingen
Neidhardt & Schmidt, Brotterode
Ferd Neuhaus, Solingen
OOtter, Otterwerk – see Gebruder Berns
F Ed Ohliger, Solingen
Julius Ohliger, Solingen
Karl Oschmann & Co., Brotterode
E H Otto GmbH (Curdts Nachf), Solingen
E H Otto GmbH (Curdts Nachf), Solingen
E H Otto GmbH (Curdts Nachf), Solingen
Ottersbach & Co., Solingen
P
PAWECO – see Paul Weyersberg & Co Perfectum – see E Spitzer
Pfeilringwerk – see Muller & Smschmidt
Puma, Pumawerk – see Lauterjung & Sohn
Ernst Pack & Sohne GmbH, Solingen
Anw Pauseback, Solingen
Daniel Peres Co GmbH, Solingen
Louis Perlmann (Louper), Solingen
Franz Pils & Sohne, Steinbach
Franz Pils & Sohne, Steyr
Julius Pils, Nixdorf
Friedrich Plucker Jr, Solingen-Grafrath
Richard Plumacher Sohn, Solingen
Richard Plumacher Sohn, Solingen
Pumeto, Solingen
R
ROMUSO – see Robert Muller & Sohn
Hugo Rader, Solingen
Ernst Hugo Rasspe, Solingen
Ehrhardt Reich, Schweina
Cuno Remscheid & Co (Remeve), Solingen-Aufderhohe
Josef Reuleaux, Solingen-Wald
Kuno Ritter, Solingen-Grafrath
Ernst Romer, Solingen
August Rother, Solingen
Albert Rottgen, Solingen
Ernst Rottgen, Solingen
Franz Rupprecht, Duren
S
J P Sauer & Sohn, Suhl
Carl D Schaaff, Solingen
Eugen Scheidt, Solingen-Ohligs
Carl A Schlieper, Solingen-Remscheid
Josef Schlimbach, Solingen
J A Schmidt & Sohne, Solingen
Rudolf Schmidt, Solingen
Friedrich Aug Schmitz, Solingen
Gustav Schneider Nachf, Solingen
Hermann Schneider, Solingen-Aufderhohe
Hermann Schneider, Solingen-Aufderhohe
Abr Schnittert (Wasso), Solingen-Wald
Emil Schrick & Sohn, Solingen
Arthur Schuttelhofer & Co (Asso), Solingen-Wald
Paul Seilheimer, Solingen
Hugo Servatius, Solingen
Otto Simon, Steinbach
Solinger Axt und Hauerfabrik GmbH, Solingen-Ohligs
Solinger Axt und Hauerfabrik GmbH, Solingen-Ohligs (Small)
Solinger Axt und Hauerfabrik GmbH, Solingen-Ohligs
Spalteneder, Muchen
C Gustav Spitzer KG, Soligen
Karl Spitzer, Steinbach
Franz Steinhoff, Solingen-Wald
Stocker & Co (SMF), Solingen
Otto Stover, Solingen
Suddeutsche Messerfabrik GmbH, Gefrees
Tiger – see Lauterjung & Co
Karl Tiegel (Tiegelwerk), Riemberg, Schlesien
Carl Tillmann Sohne KG, Solingen-Remscheid
Gebr Torley, Solingen-Wald
V
Undine – see Kuno Meisenburg
Eduard Vitting, Solingen

Aldolf Volker, Schmalkalden
Aldolf Volker, Schmalkalden
Emil Voos, Solingen
Gustav Voss, Solingen
W
Waffenhammer – see Max Kaiser
Wagner & Lange, Solingen
Wilhelm Wagner, Solingen-Merscheid
Fritz Weber, Wien
Franz Weinrank, Wien
Wilhelm Weltersbach, Solingen
A Werth, Solingen
Wester & Butz, Solingen-Merscheid
Gebr Wester (Fridericus), Solingen
Gebr Weyersberg GmbH, Solingen-Ohligs
Gebr Weyersberg GmbH, Solingen-Ohligs
Gottfried Weyersberg Sohne KG, Solingen
Gottfried Weyersberg Sohne KG (Baron), Solingen
Gottfried Weyersberg Sohne KG (Baron), Solingen
Gustav Weyersberg Nachf, Solingen
Gustav Weyersberg Nachf, Solingen
Max Weyersberg WMW, Solingen
Max Weyersberg WMW, Solingen
Max Weyersberg WMW, Solingen
Max Weyersberg WMW, Solingen
Paul Weyersberg & Co, Solingen

Paul Weyersberg & Co, Solingen
Paul Weyersberg & Co (PAWECO), Solingen
Reinhard Weyersberg, Solingen
Weyersberg Kirschbaum & Cie AG (WKC), Solingen
Weyersberg Kirschbaum & Cie AG (WKC), Solingen
Weyersberg Kirschbaum & Cie AG (WKC), Solingen
Weyersberg Kirschbaum & Cie AG (WKC), Solingen
Weyersberg Kirschbaum & Cie AG (WKC), Solingen
Thomas Wielputz GmbH, Solingen-Hohscheid
Anton Wingen Jr, Solingen
Anton Wingen Jr, Solingen
Arthur Wingen (Chromolit), Solingen
Arthur Wingen (Chromolit), Solingen
Arthur Wingen (Chromolit), Solingen
Gustav Wirth, Solingen-Grafrath
Ernst Erich Witte, Solingen
Ernst Erich Witte, Solingen

Josef Wolf, Munchen-Au
Wolfertz Is, Solingen-Grafrath
Rudolf Wurzer, St. Christofen
Carl Wusthof AG (Gladiatorwerk), Solingen
Carl Wusthof AG (Gladiatorwerk), Solingen
Ed Wustoff, Solingen
Z

Zwillingswerk – see J A Henckels KG
Ludwig Zeitler, Wien