Posted by
admin
on May 28, 2018 in
Trade Associations For Militaria
,
types of German daggers
,
Uncategorized
,
Valuation of German swords
,
Valuation of Hitler Youth Knives
,
Verbot des Verkaufs der nationalsozialistischen Militaria.
,
VETERAN'S FAMILIES
,
we make offers for your German daggers and militaria
,
Who Ownes Hitler's Mercedies
,
Why Sell To German dagger Buyers? All historical artifacts acquired by German Dagger Buyers.com are for the consumption of mature collectors
|
Comments Off

on Dealers in medals and war souvenirs .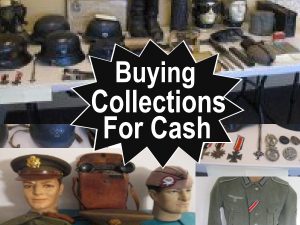 Dealers in medals and war souvenirs. If you are considering selling medals or war souvenirs there are several options open to you .. If you are a collector who has decided to thin down a collection you may already have established a trading relationship with a specialist dealer. In such cases there is no...