Posted by
admin
on Jun 22, 2018 in
Emil Voos Waffenfabrik
,
Gebrüder Bell
,
Malsch
,
Third Reich Police Bayonet Buyers
,
Third Reich Symbolism
,
TO SELL MILITARIA TELEPHONE DAY OR NIGHT!
,
Trade Associations For Militaria
,
types of German daggers
,
U-Boat Combat Clasp
,
Uncategorized
,
Valuation of Forestry
,
Valuation of German swords
,
Valuation of Hitler Youth Knives
,
Verbot des Verkaufs der nationalsozialistischen Militaria.
,
we make offers for your German daggers and militaria
,
Who Ownes Hitler's Mercedies
,
Why Sell To German dagger Buyers? All historical artifacts acquired by German Dagger Buyers.com are for the consumption of mature collectors
|
Comments Off

on Codes Nazi Blades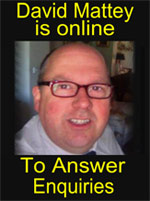 Third Reich Luftwaffe Awards & Badges , Luftwaffe Badges ,The Radio Operator & Air Gunner Badge ,An Early Luftwaffe Flak Badge , An Early Cased Paratroopers Badge,Luftwaffe Flak Badge,A Luftwaffe Heimat und Alarm Flakartillerie Stickpin, A Late War Luftwaffe Flak Badge, A Luftwaffe Air Radio...