Antique sword dealers - WW2 veterans -WKC Solingen Sword Buyer- sword dealer -ceremonial dagger R.A.D.Daggers, Red Cross Daggers & Hewers free valuation, second world war, Selling a German war souvenirs, Selling German Dagger In South Australia, selling Militaria in Calafornia, Selling Swords And The Law, selling Swords Legally, Selling WW2 Daggers, SENDING BLADES, Solingen Dagger, specialists in militaria, ss Dagger Dealers, SS Daggers, Steinbech-Hallenberg, Suhl, The Free Valuation of German daggers, THE PRICE GUIDE TO GERMAN DAGGERS 2016, There's no better way to understand history, Third Reich Police Bayonet Buyers, Third Reich Symbolism, Third Reich. A German-Italian Campaign Medal , Valuation of German swords, Verbot des Verkaufs der nationalsozialistischen Militaria., VETERAN'S FAMILIES, Waffen-SS, War Merit Cross, Wasserschutzpolizei , Water Protection Police, We Buy Navy Daggers, Who Ownes Hitler's Mercedies, WMW/Waffen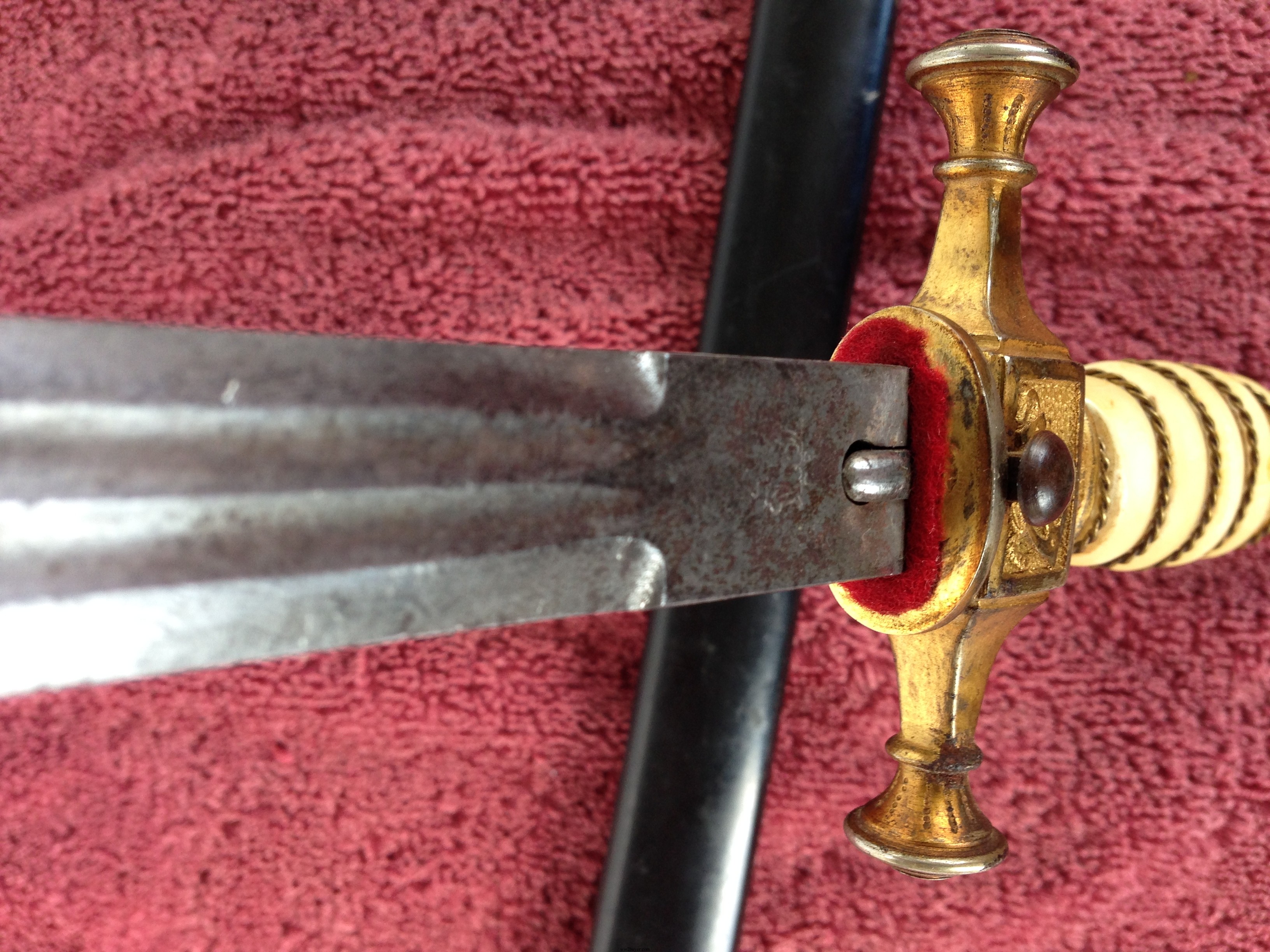 Posted by
admin
on Jun 13, 2018 in
"Mehr sein als scheinen"
,
"The National Army Museum Education Department"
,
antique sword dealers
,
BEFORE YOU BUY AN SS DAGGER
,
Best buyers of WW2
,
Clemen & Jung
,
Daggers
,
Daggers Wanted By Carl Heidelberg
,
Feldherrnhalle
,
Free Valuation of German Swords & Sabers
,
Helmets & Headress
,
ibuyww2
,
Imperial
,
Integrity and Experience
,
Kriegsmarine Daggers
,
legally selling swords
,
Meine Ehre heißt Treue
,
Militaria Auctioneers
,
militaria dealers in the south of england
,
Nazi Artifacts
,
Nazi Dagger Experts
,
Nazi Dagger Free Valuation
,
Nazi Daggers
,
popular souvenir
,
Postshutz dagger
,
Proffesional Valuation Of German Daggers
,
R.A.D.
,
sa dagger clement & Jung
,
Schutzstaffeln
,
Sell Military Collections
,
Uncategorized
|
Comments Off on Proposals for a ban on knives .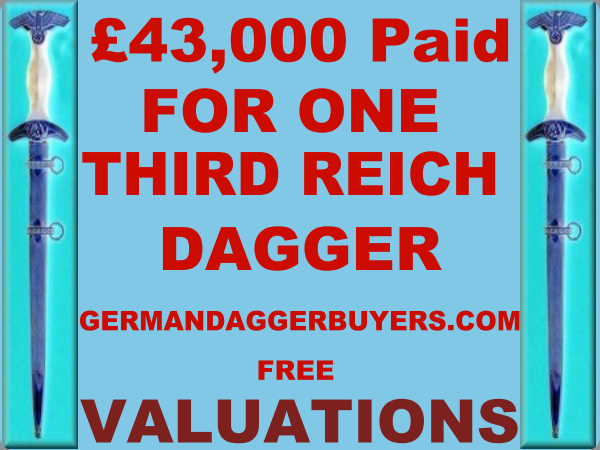 With an epidemic of knife crime in places such as London
people Both in the U.K.
and around the world are calling
for tougher controls on the sale and movement of swords a knives.

In all probability this will blow over ?however collectors are the ones who will suffer if not.

As has been seen in the deactivated gun collecting
community,

prices have plummeted as demand
fades following a second specification to be enforced in less than a year.

. As the deadline for a change in the law approached the prices halved and in some cases halved again..

If you are thinking about selling vintage swords or daggers now might be a good time to contact us at German Dagger Buyers.com..

David Mattey is of the opinion that it might be better to
sell now rather than wait for possible changes in the
law which will inhibit the free movement of antique and vintage blades..