Militaria dealers- S.A.Rohm Dagger- N.P.E.A. Dagger, Arbeit Adelt - Puma Solingen - Blut Und Ehre-Alcoso Paul Weyersburg -Ges Gesh-Emil Voos RZM/M7/36,Teno Hewer- Selling at auction Selling Military Memorabilia- WKC Solingen- Dress Dagger Etched Blade-Brass Scabbard-Krebbs Solingen, Feldherrnhalle-Diplomatic Dagger- Bayonet Sword Buyer-Sword Dealer- WKC Solingen, meine ehre heist treue-Carl Eickhorn, rzm dress dagger- ww2 dagger - ceremonial dagger, alles fur deutschland - blut und ehre -Clemen & jung, banned from Ebay- Antique sword dealers-WW2 veterans
Posted by
admin
on May 3, 2017 in
Nazi Artifacts
,
Nazi Dagger Expert
,
Nazi Dagger Expertise is Our Domain
,
Nazi Dagger Experts
,
Nazi Daggers
,
Suhl
,
THE PRICE GUIDE TO GERMAN DAGGERS 2016
,
Valuation of German swords
,
Visit our store
,
War Merit Cross
,
We Buy Navy Daggers
|
0 comments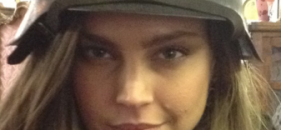 The team at German Dagger Buyers have been serving the collecting community for ten years. GCB.com was set up in direct response to EBAY's decision to ban the listing of WW2 German Militaria. German Dagger Buyers are a dedicated group of history enthusiasts with unlimited experience in the field of Third Reich period edged weapons . We aim to provide a prompt...