NAZI DAGGER

       Before You Sell Your NAZI dagger.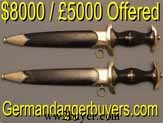 For an immediate confidential offer/free valuation
simply complete the  on line form provided, →
E-Mail davidmatteybuyer@gmail.com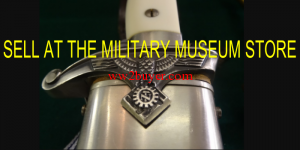 Welcome 
German Dagger buyers.com originated in 2007 after the online auction site Ebay Banned the listing of edged weapons and Nazi memorabilia. From the outset we realised that by offering a reliable service we had secured a place the market .

Driven by the response we went on to open a string of related websites to include names such as German Daggers wanted.com  /German Dagger Dealers.com/and WW2buyer.com.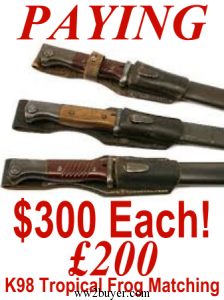 if the market In view of the controversial nature of this subject the
process of selling at a fare price may not be straightforward ?
Vendors do not have the choice of posting their items on EBAY and seeing that the market value or is reached.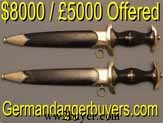 Invariably selling to a specialist is the favourable option.
Before you turn to the first online dealer's website, in search of a deal, here are some points that you might find useful.
Firstly you should look for a professional  company one with a reputation to uphold.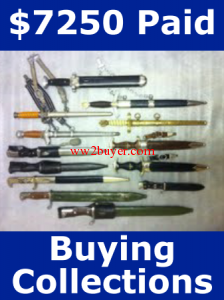 One who will not sell blades and Nazi
material to juveniles of hate groups.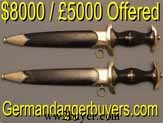 Companies, those displaying a VAT Registration number and a High Street address are good pointers .
Many websites seem plausible however they can easily be the work of career criminals or even school kids.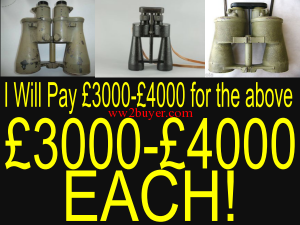 Who ever you choose be sure to conduct some research by looking at similar items for sale i on-line.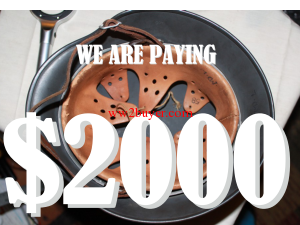 An honest dealer will pay you no less than 65% of these "asking" (Ticket) prices .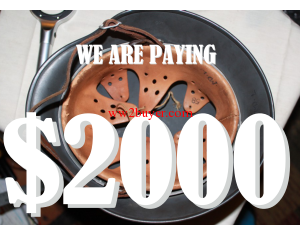 This is not bad considering that they
will allow 10% trade discount in many cases .
In the event of a deal being struck, insist on the company accountant paying you in advance.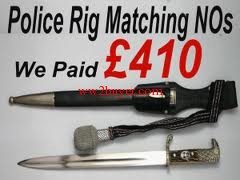 On no account should you ship items before the full payment is shown in your "Paypal"account or similar: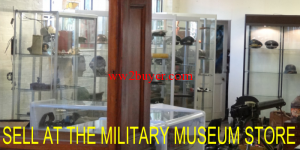 Find a website with a picture of the owner ,avoid those showing groups of models wearing in office attire
such images are supplied by website builders, duplicates of which can bee found on some of the scrap gold buying sites.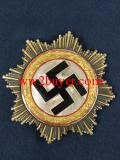 Best Regards David Mattey
For an immediate confidential offer/free valuation
simply complete the  on line form provided, → →
E-Mail davidmatteybuyer@gmail.com