£43,000/

$65,000

PAID FOR THE ABOVE NAZI DAGGER
"We Pay More For Militaria for a number of Good Reasons!"
Firstly we are a genuine antique militaria collection one enjoyed by thousands of visitors each year.
You are dealing with a destination rather than just another middleman.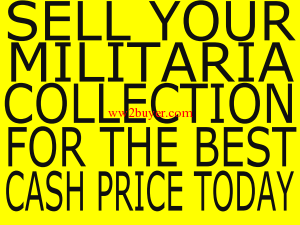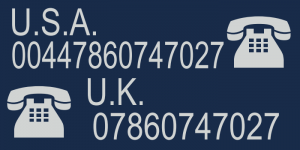 David Mattey Believes GDB.com can pay more for the following reasons.

Our store welcomes eight thousand receptive
"Walk in" customers per year :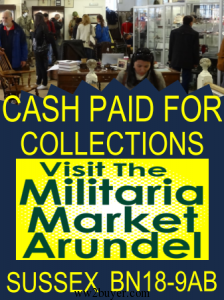 Our fourteen associated websites additionally provide us with collectors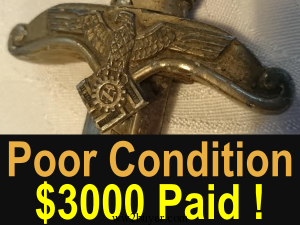 Our high end retail store stands beside-
 Arundel Castle a major tourist attraction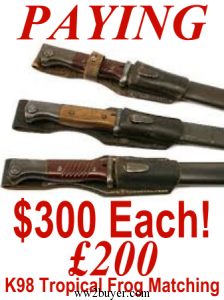 We are sole buyers for investment groups and advanced collectors who pay us a little above the market value for our money back guaranteed service :
Selling to a collector??
Some advertisers falsely represent them selves as collectors.
Give them no sympathy we know who they are.
We will always pay a little more because we charge a little more.
Mobile
0044 (0) 7860-747027
VAT Registration Number
723556787
Email: davidmatteybuyer@gmail.com