Posted by
admin
on Aug 29, 2016 in
"Mehr sein als scheinen"
,
alles fur deutschland
,
Anschluss Medal
,
antique sword dealers
,
Army Daggers
,
Arundel Militaria
,
banned from ebay
,
charlotonburg
,
Demyansk Shield
,
ernst derrick witter
,
General Assault Badge
,
german dagger
,
german daggers
,
Government officials
,
Gustav C. Spitzer
,
Hitler Youth Leaders Dagger
,
Hunting Cutlass
,
Laws on selling knives
,
Meine Ehre heißt Treue
,
N.P.E.A.Daggers
,
R.A.D.Daggers
,
R.L.B.Daggers
,
RAILWAY DAGGERS
,
S.A.Dagger Price
,
Uncategorized
|
Comments Off

on German Daggers Wanted Kriegsmarine Daggers By P.D. LUNESCHLOSS, SOLINGEN trade mark in double oval with stylized sword, swastika pommel and fouled anchor cross guard. Plated double-etched blades,having fouled anchor or sailing ship motifs . Gilded brass lightning pattern or hammered scabbards Paying $1000 for good examples;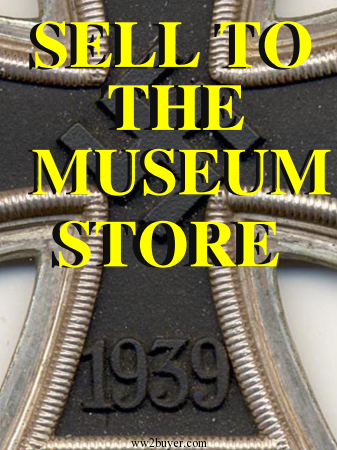 Welcome to German Daggers a webpage of germandaggerbuyers.com At German Dagger Buyers.com  We Are Engaged In The Acquisition Of  Museum Worthy Exhibits. We Currently  Supply Museums , Academic Collectors , And Ethical Investment Groups. By Dealing With Dedicated Professionals Your Items Are Destined To Form...