Antique sword dealers - WW2 veterans -WKC Solingen Sword Buyer- sword dealer -ceremonial dagger R.A.D.Daggers, Red Cross Daggers & Hewers free valuation, second world war, Selling a German war souvenirs, Selling German Dagger In South Australia, selling Militaria in Calafornia, Selling Swords And The Law, selling Swords Legally, Selling WW2 Daggers, SENDING BLADES, Solingen Dagger, specialists in militaria, ss Dagger Dealers, SS Daggers, Steinbech-Hallenberg, Suhl, The Free Valuation of German daggers, THE PRICE GUIDE TO GERMAN DAGGERS 2016, There's no better way to understand history, Third Reich Police Bayonet Buyers, Third Reich Symbolism, Third Reich. A German-Italian Campaign Medal , Valuation of German swords, Verbot des Verkaufs der nationalsozialistischen Militaria., VETERAN'S FAMILIES, Waffen-SS, War Merit Cross, Wasserschutzpolizei , Water Protection Police, We Buy Navy Daggers, Who Ownes Hitler's Mercedies, WMW/Waffen

Posted by
admin
on May 6, 2018 in
"Mehr sein als scheinen"
,
"The National Army Museum Education Department"
,
15% Of The "Hammer Price plus VAT
,
alles fur deutschland
,
alles fur deutschland dagger prices 2
,
alles fur deutschland dagger value 1
,
alles fur deutschland dagger values
,
antique sword dealers
,
Arundel Militaria Specialists
,
August Bickel
,
authentic military artefacts
,
banned from ebay
,
Carl Eickhorn Army Dagger Solingen.
,
Castle town of Arundel
,
charlotonburg
,
CHARLOTTONBURGX
,
Clemen & Jung
,
Clemen & Jung Solingen
,
d type cloth oxygen mask
,
Dealers Selling Military Antiques in New Hampshire?
,
Der Zulssig Verkauf Von Dritten Reiches Medaill
,
Deutsche Polizei
,
Eduard Gembruch
,
Feldherrnhalle
,
Flak Glasses
,
Forestry Cutlass
,
free valuation
,
Free Valuation of Customs Daggers
,
Free Valuation of German Swords & Sabers
,
General Assault Badge
,
Luftwaffe
,
Robert Klaas
,
SENDING BLADES
,
Solingen-Ohligs
|
Comments Off on SENDING BLADES THROUGH THE POSTAL SERVICE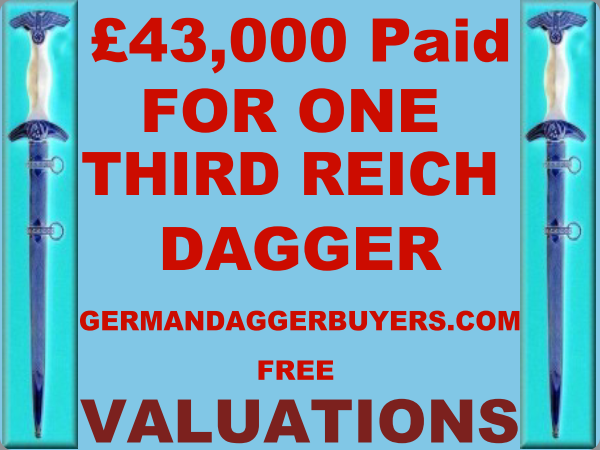 Is it Legal To Post Knives And Swords?
It Is About To Become Illegal To Send Knives And Sword Through The Post In The U.K. To Private Addresses .

.. Knives Bayonets And Swords Can However Be Sold Directly To Our Specialist High Street Militaria Store And Other Such Specialists.

Auctioneers Will No Longer Post Swords Or Knives To ON-Line Bidders So Auction Prices Are Set To Slump..
. If You Have A Collection To Sell Of Swords, Bayonets And Knives Don't Panic . Antiques & Militaria Is The Name Of Our High Street Store..

We Buy Collections And Can Arrange Collection For Those Who Are Based Outside Of The Area…

Swords,Antique Guns, Daggers And Bayonets Are Something We Treat With Great Respect.

We Buy Directly From You And We Are Happy To Pay Your Researched Prices In Virtually Every Case.

As Sellers We Take A Responsible Approach Supplying Mature Collectors,Museums and Investment Groups..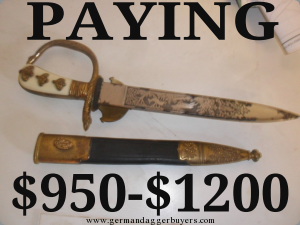 Never Will We Supply Juveniles Or People Who Appear Agitated ..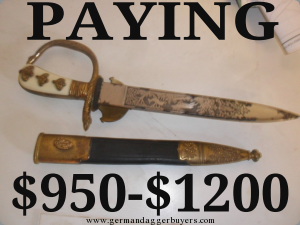 To Sell From A Single Item To A Substantial Collection . Visit Our High Street Store "Antiques & Militaria"
18 High Street
Arundel
West Sussex
BN18-9AB
England
EMAIL davidmatteybuyer@gmail.com
Or Call Now —01903-884602