Antique sword dealers - WW2 veterans -WKC Solingen Sword Buyer- sword dealer -ceremonial dagger

Posted by
admin
on Oct 21, 2015 in
d type cloth oxygen mask
,
german daggers
,
German Militaria
,
Museum of Militaria buyers
,
Nazi Dagger Expert
,
Nazi Dagger Expertise is Our Domain
,
Sell Military Collections
,
Selling Knives On Ebay
,
THE PRICE GUIDE TO GERMAN DAGGERS 2016
,
TO SELL MILITARIA TELEPHONE DAY OR NIGHT!
,
types of German daggers
,
Uncategorized
|
0 comments


£43,000/$65,000 PAID FOR THE ABOVE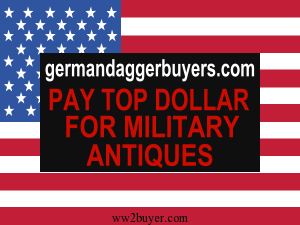 TO SELL ADMIRAL DOENITZ'S DAGGER FOR $200000

$20000 offered
Karl Dönitz's Knights Cross of the iron cross was I believed stolen in 1945 together with his passport,One of his daggers his ink stand and a pair of his pajamas around the time that members of  the Special Air Service occupied his property.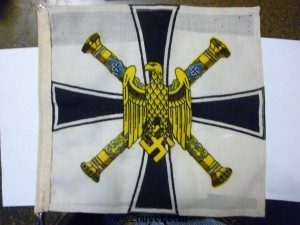 The assumption being that these trophys? were taken off by the British Special forces  since they occupied his home at the time of his captured him on May 23th at Flensburg.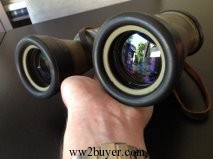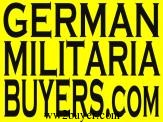 I believe a body of the Admirals effects are still held by at least one  veteran now in his mid Nineties.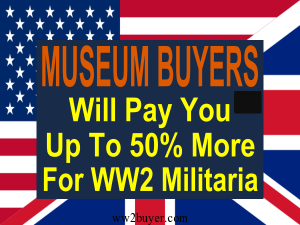 A Lady's first hand account of her husbands treasure hoard  continues to play on my mind.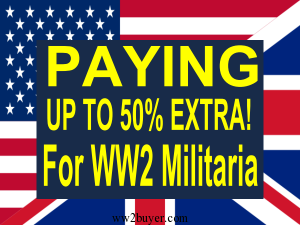 In june 2016 a Lady and Gentlemen inquired as to if I was interested in buying from them a "Brown Bess Musket" after discussing the item and suggesting a range of valuations for the yet unseen long gun I asked if they had any other interesting Militaria.
At first there was some reluctance before the Lady confided that they had owned a pair of  Doenitz's   Pajamas but a staying guest had worn them and they were now lost. She continued the tale stating that The Admirals passport had also been in her Husband's possession but had been given to an old girlfriend? I was petrified at the thought of these treasures being lost..
I was unprepared for the most significant find In my or anyone elses Militaria Dealing history.
The Lady continued claiming that they had awards,Medals,Insignia, . There was no suggestion that these had come from Doenitz and when she gesticulated a necklace I assumed naively she was referring to a Gorget.
My prediction is that the Gorget will turn out to be the issue Ritterkreuz of Adolf Hitler's successor. 
there any chance to identified today his Ritter Kreuz  with Oak Leaves ?

Maybe it is a silly question but someone must know something about it back in England?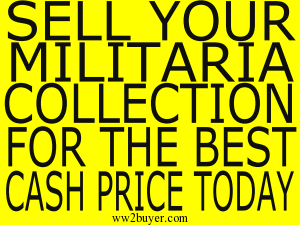 Perhaps are the the treasures still in the custody of the tommys who liberated them ?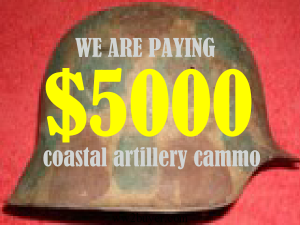 Or is it just another "mission impossible" for history, since so many OL were awarded during WWII? I believe the Dagger and perhaps the Knights Cross will come to light soon.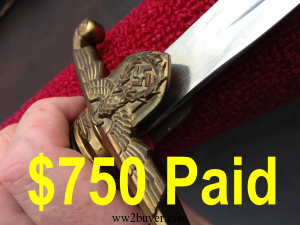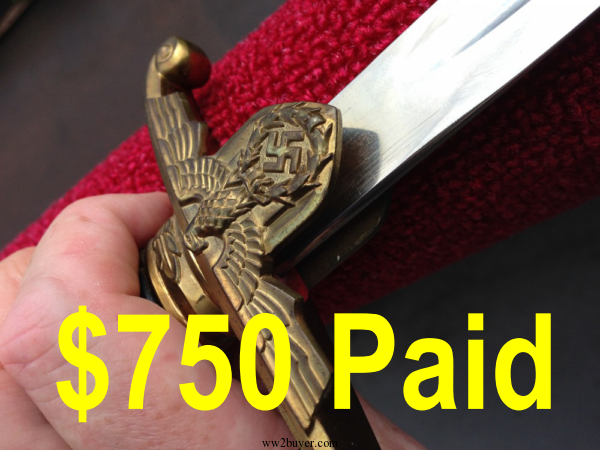 I Have had a tip off from an elderly Lady that a Dagger from Flensburg exists and if it comes to light there might be some awards ,the later not necessarily being associated with Doenitz tantalizing never the less.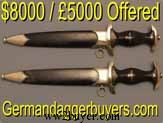 A British officer might still consider in shameful to have "STOLEN" something especially given the the rank of the Admiral and the fact that he survived the war. 

TELEPHONE
DAY OR NIGHT!
U.K. 01903-884602
 U.S.A.+447860747027
WAR VETERANS CAME TO BURY, AND TO PRAISE, DOENITZ
By JOHN VINOCUR, Special to the New York Times
Published: January 7, 1981
AUMUHLE,
West Germany, Jan. 6
The funeral wreaths
lay piled in the snow,
and around them stood the men of Germany's past, shaking hands, introducing wives, and turning the funeral of Adolf Hitler's successor into a final grasp at justifying their part of history.
"To our Reich's President," the gold letters on the black and white ribbon of one of the wreaths said. "Alles fur Deutschland," "Grand Admiral Karl Doenitz, in honor and fidelity – the survivors of U-Boat 309," "Courage to the end,"
read some of the other inscriptions, the old phrases and the Gothic script perfect symbols of the mood outside the red brick church at the edge of a forest 15 miles from Hamburg.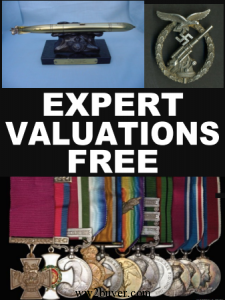 About 2,500 people, some with Knight's Crosses tied with red and black ribbons around their necks, many in the cashmere overcoats of postwar West German prosperity, came to the church for the burial of Karl Doenitz, the Grand Admiral who administered the German Reich for 23 days in 1945 until the unconditional surrender that ended World War II in Europe. Convicted by the Nuremberg tribunal of war crimes and crimes against peace, Admiral Doenitz served a 10-year sentence, and then lived out his life in this handsome suburban village until his death at 89 on Christmas Eve.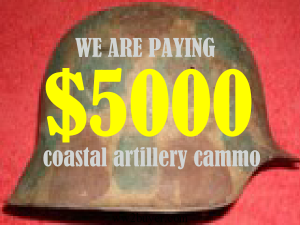 Although the West German Government paid Admiral Doenitz the pension due his rank, and technically maintained his name on the list of retired officers in spite of his Nuremberg conviction, the Defense Ministry refused to send a representative to the funeral and forbade members of the armed forces to attend in uniform.
Old Soldiers Are Angered
This infuriated the men from the old soldiers' leagues and rightwing organizations who stood in knots in the snow outside the church, berating West German television reporters, telling them they did not dare to broadcast "the truth about the Grand Admiral and the shameregime in Bonn," and then refusing to give their names to go with their statements. Controversy had grown up around the funeral in the past few days after a number of British newspapers published commentaries in which the former admiral was portrayed essentially as a remarkable submarine commander rather than a blind toady of Hitler.
"He did his duty, what any decent soldier would do," a man wearing the naval-type cap of a veterans organization shouted before the service began. A friend with a scarf in the red, black and white colors of the Imperial Navy around his neck raised his voice even louder. "He was sentenced by a criminal Allied tribunal that broke every international standard to send him to jail! He was a hero of the German people!"
By contradiction, Admiral Doenitz was described last week by Robert M.W. Kempner, the deputy United States counsel at the Nuremberg trials, as a loyal assistant to Hitler. West German historians have described the admiral as rigid and remorseless, and there was testimony at the war crimes hearings that he advocated the killing of captured Allied merchant seamen. "The German people," Admiral Doenitz said in 1944, "have the Fuhrer to thank for everything, absolutely everything. If we hadn't been given the Fuhrer, there would be no people left in Germany."
In military terms, of the 863 submarines under Admiral Doenitz's command, 756 were lost. Of the approximately 36,000 U-boat crew members, close to 28,000 were killed. But over the years Admiral Doenitz's hindsight remained similar to that of the men who attended his funeral: Alfred Speer, Hitler's Minister for War Production, who spent time with the admiral in Spandau Prison, insisted Admiral Doenitz told him that if he had another chance, he would have done it all again, exactly the same way. 4 Eulogies for Admiral
There were four eulogies for the admiral, whose coffin, draped with the red, black and yellow flag of West Germany, was carried by 10 men wearing Knight's Crosses. During the ceremony, Admiral Doenitz's dagger was placed on the coffin, before which stood an attendant holding a pillow bearing the admiral's decorations.
Admiral Doenitz was praised by Edward Wegener, a retired rear admiral, for his "unshakable fidelity to the leadership of the state" and as a man favorable to reform and new ideas. He also expressed an occasional, curious distance from the admiral at some points, suggesting that although Admiral Doenitz was not a member of the Nazi party, he was "woven into the guilt of its leadership" and that questions had to be asked today about whether obedience alone was sufficient justification for soldiers' actions.
But this was only a slight, fleeting modulation in tone. The Bonn Government, Mr. Wegener said, acted shamefully in trying to disassociate itself from the admiral, and the crowd outside the church, as if at a political rally, hooted with him in derision. When another speaker, Horst Niemack, a retired major general, insisted that Admiral Doenitz's Nuremberg sentence was a political rather than a judicial decision, the crowd cheered. "Ja, ja, so it was," came the voices.
When the service ended, the crowd trying to pay respects at the bier was so great that the village pastor, the Rev. Hans Joachim Arp, had to ask them not to continue. The men in their 50's and 60's then turned to the churchyard, a few hundred yards away, where the admiral's grave had been dug. They walked to its edge, patted the backs of old friends, and sang bits of the national hymn, known outside Germany as "Deutschland Uber Alles."
A few young people, including a West German army officer in uniform, were mixed in with the faces from the past. In Bonn, a Defense Ministry spokesman, learning that a soldier had defied the nonattendance order, said that theoretically he could be expelled from the armed forces or suffer loss in rank as a result of his disobedience. The spokesman added that he expected neither to happen.
 Museum of Militaria buyers S.A Dagger Julius Bodenstein, Steinbach, Kr. M.

"Alles fur Deutschland" Valuation $600 Price .


S.A. Dagger Gebr. Böhmenachel "Alles fur Deutschland" Valuation $700 Price,

Museum of Militaria buyers is the title most fitting our operation .

Nazi Dagger Expertise is Our Domain 
By scouring the world we have been able to find exhibits suitable for military museums of all scales and supply them .

Our militaria such as our D type cloth oxygen mask  comes directly from the families of veterans past.
The originality and authenticity of our stock is something we take pains to guarantee.
                                                         
Our network of buyers pay above the recognized market value therefore we can offer private sellers by far the best prices .
                                                            
Museum of Militaria buyers will always pay more than the average home based web page dealers.
                                                             
D type cloth oxygen mask
S.A. Dagger Bönthgen u. Sabin, Fussball "Alles fur Deutschland" Valuation $700 Price,
                                                         

S.A. Dagger Johan Breidor, Breidora, les 3 Croix "Alles fur Deutschland" Valuation $700 Price,
                                                           

S.A. Dagger F. von Brosy, Steinberg "Alles fur Deutschland" Valuation $700 Price,

TO SELL MILITARIA
TELEPHONE
DAY OR NIGHT!
U.K. 01903-884602
 U.S.A.+447860747027