Auction of German Daggers?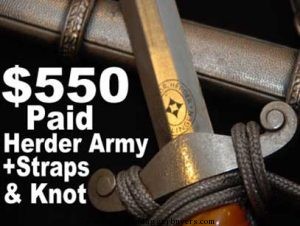 If You Are Looking To Find An Auction of German Daggers? It Will Not Be Ebay .

WW2 German Memorabilia Displaying The Swastika Or Otherwise Is Banned From Being Listed.

Blades Are Banned From Being Listed On Ebay And It Will Be Prohibited To Send Them To A None Buisiness Address.
If New Legislation Is Passed.

The Traditionally Democratic Way Of Selling Antiques Weapons was By Auction Is No Longer An Option.

To Sell A German Dagger Google "German Dagger" See The Thousands Listed And Priced To Learn What Price To Expect.

Contact A Dagger Dealer And You Can Expect To Achive Close To The Advertised Prices.