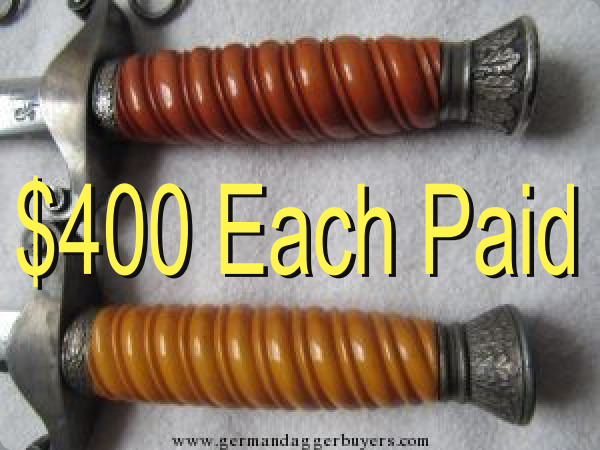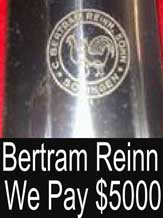 WW2 items are highly valuable !
Financial Reward is Waiting In
Exchange For Your Historic WW2 Memorabilia.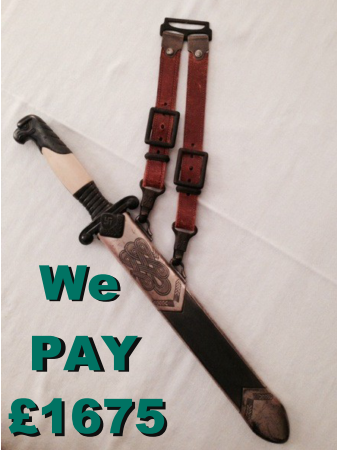 This is the pioneering specialist
website tasked with acquiring and thus
preserving WW2 Daggers and period Memorabilia.
We buy historical items
of every description ,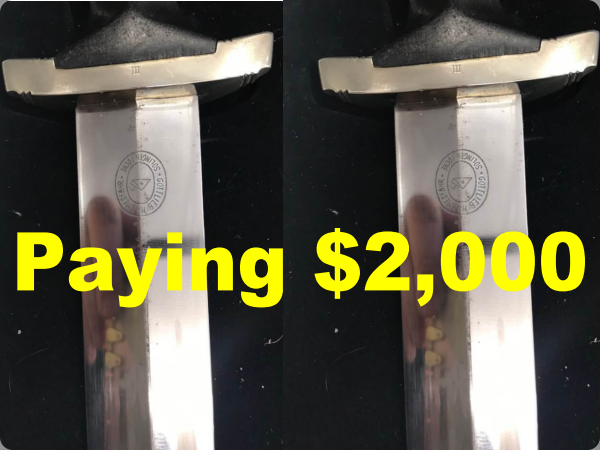 from all countries around the
world We provide free valuations
and identification for any
number of pre 1946 Militaria
Fast, Accurate , Free Appraisals
If you're simply curious how much
your WWII items are worth yet you are
not ready to sell We provide free appraisals.
No commitment on your part is
expected we are conscious of those
within the industry pressurise those
who contact them. Our believe
is simply this. If we provide the most
winning offers/valuations
we will get our fare share of business .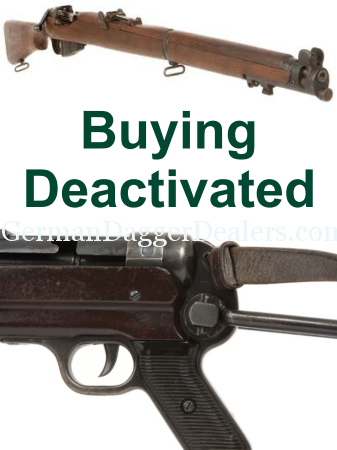 Emails are responded to quickly and professionally.
Many emails will be responded to within one hour.
Please make sure when emailing,
that you take clear pictures of the WWII item.
A brief history of where it came from
would be nice, but usually not necessary.
Shipping and Payment Information
NEVER SEND GOODS WITHOUT
PRIOR PAYMENT EVEN TO CANADA !
Be smart, be safe on internet transactions.
Google my name / website
to see that I am legit with only positive
transactions. References upon Request.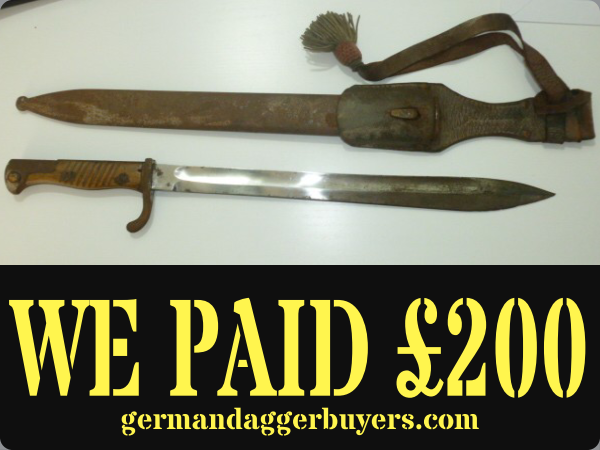 Payment can be made in advance
though: PayPal (recommended),
Or Money Order, Cashiers Check
or Western Union for goods received .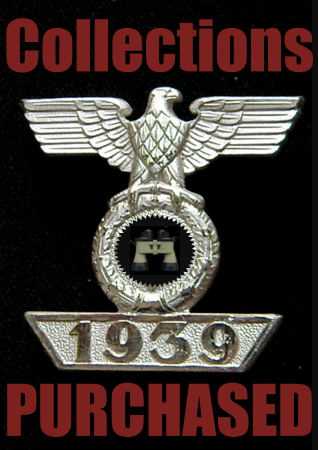 We make the selling process of your
WW2 memorabilia fast and easy.
David Mattey of WW2 Buyer has turned his
lifelong love of Militaria into a career .
David Says he is comforted to know that he plays a
part in locating and preserving
historic items for generations to come.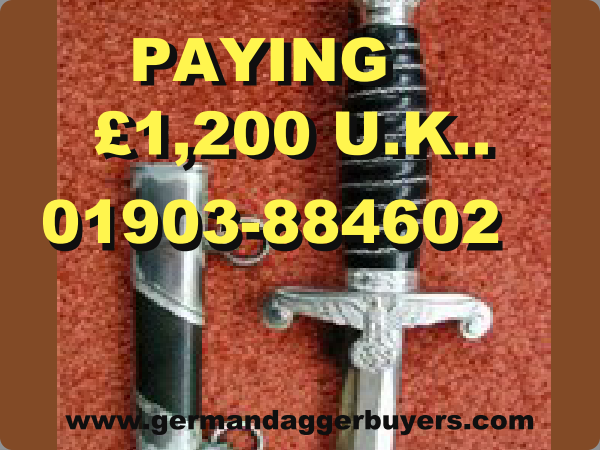 Top Prices paid in advance
(Paypal)lmets, caps, visors, flags,
field gear, equipment, medals, insignia, uniforms, knives, guns,
paper work, trench art, photo albums, battle souvenirs, relics or
veteran's bring backs.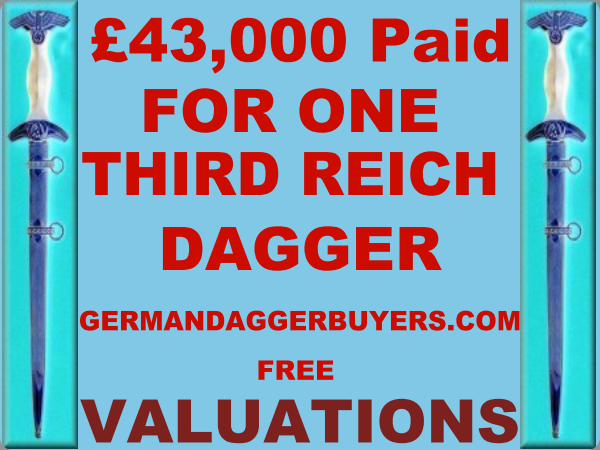 Every nations WW2 memorabilia is required
by the industry's most conscientious buyer, including, but not limited
to: US, German, Japanese, Russian, and Italian militaria. Individual
pieces and large lots welcomed. Sell WWII German helmets here.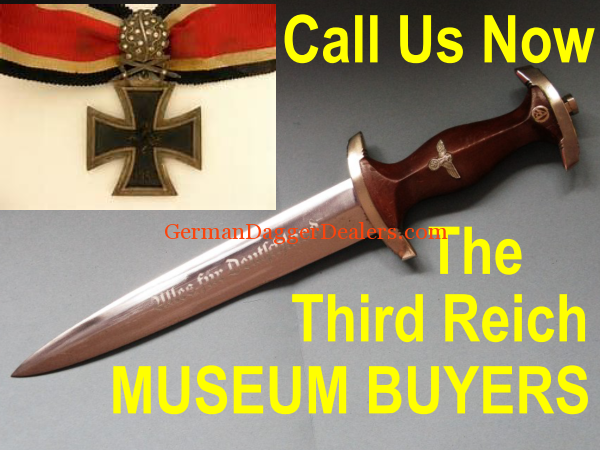 for your World War 2 Militaria, to Include heccccc The memory of service
provided by your family member is of great importance to us .
Details of the late owners will be rewarded by additional payments.
All WWII items happily accepted for a free appraisal .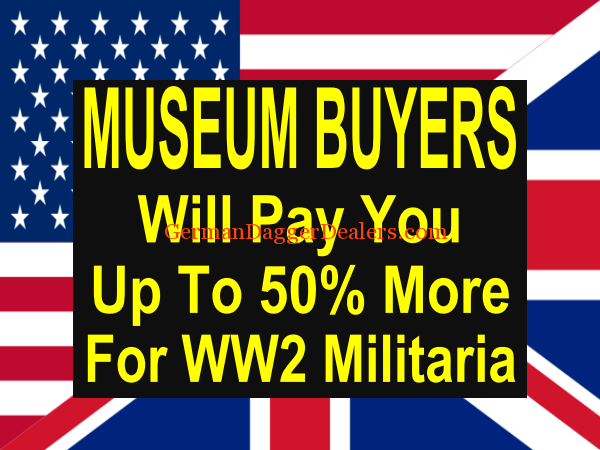 If you are simply curious as to what your World War Two item is worth,
WW2buyer.com are happy to take a look at images received and provide
you the correct market valuation . We appreciate all messages
received regardless of weather you are ready to sell or a simply curious..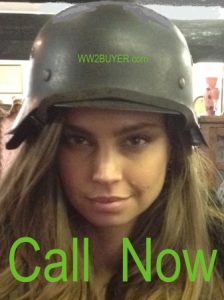 Do not be taken in by advertisers who claim to be collectors or teaches
this type of website is very expensive to run and to maintain it's position.
Think carefully before taking the first offer. Obtain
several opinions then you will now who to deal with and who to forge a trading relationship with .
helmet valuation, SS Long Service Award, symbolism of the NAZIs, T.E.N.O., Tank Battle Badge, the militaria dealers, U.K.Deactivated Gun Dealers, Uncategorized, Valuation Of Helmets, WAFFEN-LOESCHE, Wasserschutzpolizei, ww2 leather flying helmet, WW2 leather Helmet, ww2 servicemen, WW2 US American Buyer, ww2 whermachct Dolch