Antique sword dealers - WW2 veterans -WKC Solingen Sword Buyer- sword dealer -ceremonial dagger R.A.D.Daggers, Red Cross Daggers & Hewers free valuation, second world war, Selling a German war souvenirs, Selling German Dagger In South Australia, selling Militaria in Calafornia, Selling Swords And The Law, selling Swords Legally, Selling WW2 Daggers, SENDING BLADES, Solingen Dagger, specialists in militaria, ss Dagger Dealers, SS Daggers, Steinbech-Hallenberg, Suhl, The Free Valuation of German daggers, THE PRICE GUIDE TO GERMAN DAGGERS 2016, There's no better way to understand history, Third Reich Police Bayonet Buyers, Third Reich Symbolism, Third Reich. A German-Italian Campaign Medal , Valuation of German swords, Verbot des Verkaufs der nationalsozialistischen Militaria., VETERAN'S FAMILIES, Waffen-SS, War Merit Cross, Wasserschutzpolizei , Water Protection Police, We Buy Navy Daggers, Who Ownes Hitler's Mercedies, WMW/Waffen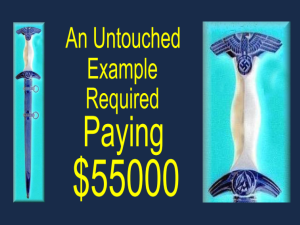 Posted by
admin
on Dec 28, 2017 in
"Mehr sein als scheinen"
,
"The National Army Museum Education Department"
,
15% Of The "Hammer Price plus VAT
,
alles fur deutschland
,
alles fur deutschland dagger prices 2
,
Deactivated Guns U.K.Only
,
Dealers Military Antiques
,
Dealers Selling Military Antiques in New Hampshire?
,
Demyansk Shield
,
Der Zulssig Verkauf Von Dritten Reiches Medaill
,
German sword buyer
,
legally selling swords
,
Selling Swords And The Law
|
Comments Off on German sword buyer
Know The Law!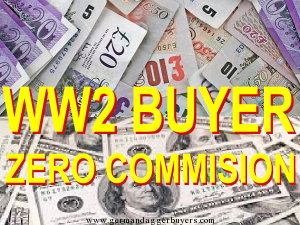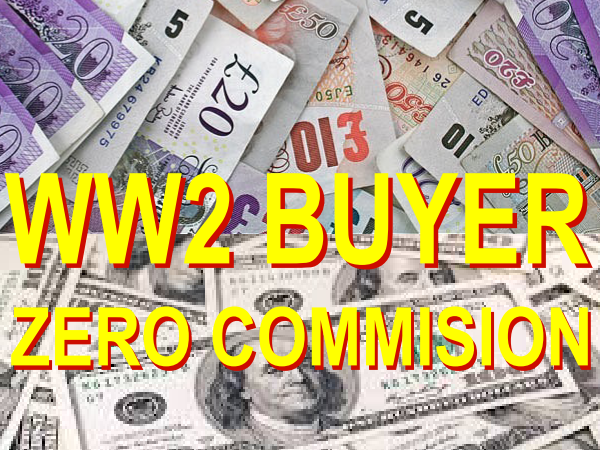 Legally You Can Only Ship Swords To A Registered Business Address.
Before Committing
To The Sale Of A Sword Or Dagger Look For A Commercial Address And A V.A.T. Number .
As A High Street Militaria Store Proprietor I Offer The Correct Recorded Prices For All Your German And Other Swords .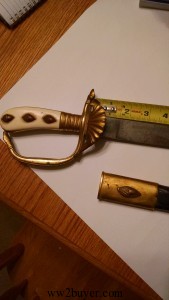 Sellers Will Be Comforted To
Know That The Collection Or Delivery Of Swords Will Be Within The Law.

If You Think It Is O.K. To Send Swords Through The Post Then You Will Probably Be Just Fine?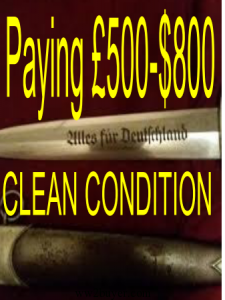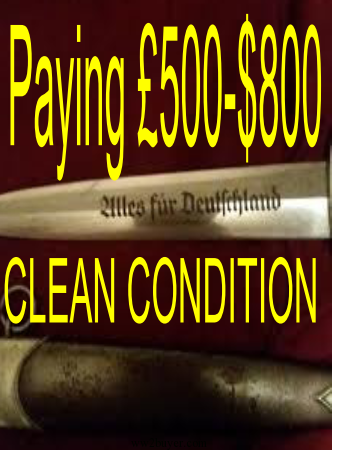 However The Laws And Guidelines Are Changing.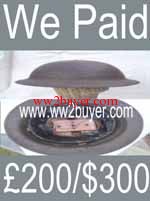 Be Safe Sell Directly To dedicated Professionals At The Correct
Researched Price.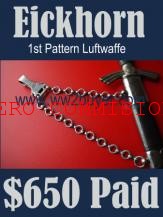 I Am Run A  Sussex Based
German Sword Buying Business From A Bricks Built High Street Shop In A Prime Business Location.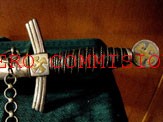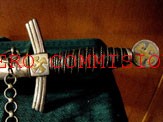 Selling Swords And The Law