Never Sell Militaria At Auction Again ! You Can Obtain A Guaranteed 25%-40% More by selling Directly To germandaggerbuyers.com
("The team at German Dagger Buyers have been serving the collecting community for ten years".)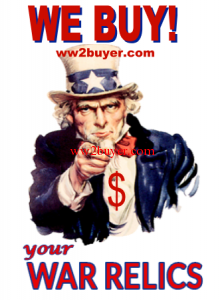 GCB.com was set up in direct response to EBAY's decision to ban the listing of WW2 German Militaria.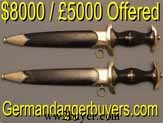 German Dagger Buyers are a dedicated group of history enthusiasts with unlimited experience in the field of Third Reich period edged weapons . We aim to provide a prompt resolution to those wishing to achieve the correct prices for daggers and all other WW2 Militaria.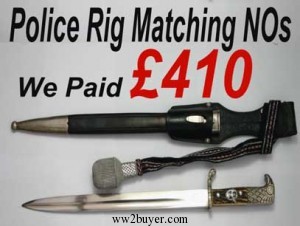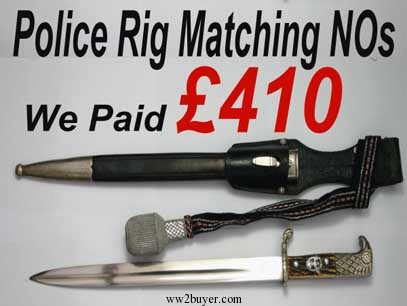 If you are simply wishing to understand more about what you have or you wish to sell pieces contact German Dagger Buyers .com for free advice and a free of charge offer.
Simply send  an email with pictures uploaded to davidmatteybuyer@gmail.com or
by filling out the form provided in the next column .