Antique sword dealers - WW2 veterans -WKC Solingen Sword Buyer- sword dealer -ceremonial dagger R.A.D.Daggers, Red Cross Daggers & Hewers free valuation, second world war, Selling a German war souvenirs, Selling German Dagger In South Australia, selling Militaria in Calafornia, Selling Swords And The Law, selling Swords Legally, Selling WW2 Daggers, SENDING BLADES, Solingen Dagger, specialists in militaria, ss Dagger Dealers, SS Daggers, Steinbech-Hallenberg, Suhl, The Free Valuation of German daggers, THE PRICE GUIDE TO GERMAN DAGGERS 2016, There's no better way to understand history, Third Reich Police Bayonet Buyers, Third Reich Symbolism, Third Reich. A German-Italian Campaign Medal , Valuation of German swords, Verbot des Verkaufs der nationalsozialistischen Militaria., VETERAN'S FAMILIES, Waffen-SS, War Merit Cross, Wasserschutzpolizei , Water Protection Police, We Buy Navy Daggers, Who Ownes Hitler's Mercedies, WMW/Waffen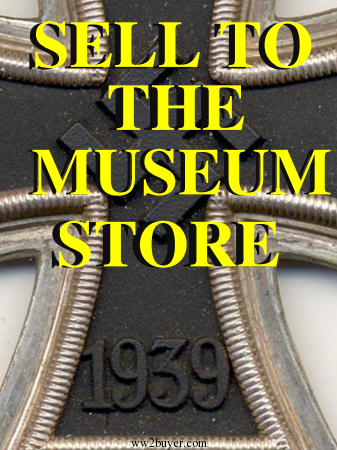 Posted by
admin
on May 3, 2017 in
Nazi Artifacts
,
Nazi Dagger Expert
,
Nazi Dagger Expertise is Our Domain
,
Nazi Dagger Experts
,
Nazi Daggers
,
Suhl
,
THE PRICE GUIDE TO GERMAN DAGGERS 2016
,
Valuation of German swords
,
Visit our store
,
War Merit Cross
,
We Buy Navy Daggers
|
Comments Off on germandaggerbuyers.com
Never Sell Militaria At Auction Again ! You Can Obtain A Guaranteed 25%-40% More by selling Directly To germandaggerbuyers.com
("The team at German Dagger Buyers have been serving the collecting community for ten years".)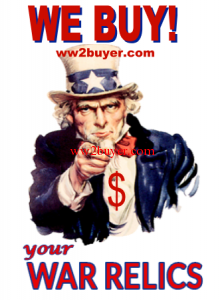 GCB.com was set up in direct response to EBAY's decision to ban the listing of WW2 German Militaria.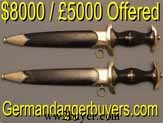 German Dagger Buyers are a dedicated group of history enthusiasts with unlimited experience in the field of Third Reich period edged weapons . We aim to provide a prompt resolution to those wishing to achieve the correct prices for daggers and all other WW2 Militaria.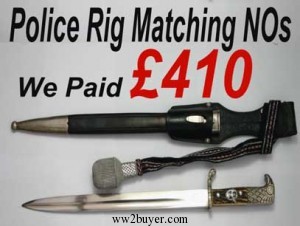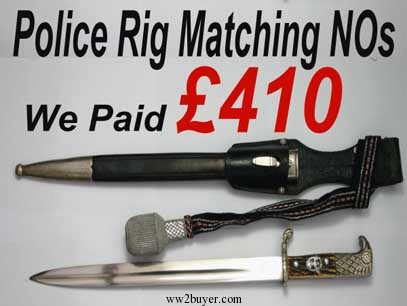 If you are simply wishing to understand more about what you have or you wish to sell pieces contact German Dagger Buyers .com for free advice and a free of charge offer.
Simply send  an email with pictures uploaded to davidmatteybuyer@gmail.com or
by filling out the form provided in the next column .