Antique sword dealers - WW2 veterans -WKC Solingen Sword Buyer- sword dealer -ceremonial dagger R.A.D.Daggers, Red Cross Daggers & Hewers free valuation, second world war, Selling a German war souvenirs, Selling German Dagger In South Australia, selling Militaria in Calafornia, Selling Swords And The Law, selling Swords Legally, Selling WW2 Daggers, SENDING BLADES, Solingen Dagger, specialists in militaria, ss Dagger Dealers, SS Daggers, Steinbech-Hallenberg, Suhl, The Free Valuation of German daggers, THE PRICE GUIDE TO GERMAN DAGGERS 2016, There's no better way to understand history, Third Reich Police Bayonet Buyers, Third Reich Symbolism, Third Reich. A German-Italian Campaign Medal , Valuation of German swords, Verbot des Verkaufs der nationalsozialistischen Militaria., VETERAN'S FAMILIES, Waffen-SS, War Merit Cross, Wasserschutzpolizei , Water Protection Police, We Buy Navy Daggers, Who Ownes Hitler's Mercedies, WMW/Waffen

Posted by
admin
on Nov 17, 2018 in
A Silver Grade Wound Badge By Funke & Brüninghaus
,
Emil Voos Waffenfabrik
,
ETHICAL TRADE IN NAZI
,
German dress daggers
,
GERMAN SWORD BUYERS
,
Lüdenscheid
,
ROHM DAGGER
,
Selling German Daggers In Western Australia
,
THE PRICE GUIDE TO GERMAN DAGGERS 2016
,
Third Reich Symbolism
,
Third Reich. A German-Italian Campaign Medal 
,
Trade Associations For Militaria
,
types of German daggers
,
Uncategorized
,
Valuation of German swords
,
Valuation of Hitler Youth Knives
,
VETERAN'S FAMILIES
,
Visit our store
,
Wasserschutzpolizei 
,
Water Protection Police
,
Who Ownes Hitler's Mercedies
,
Why Sell To German dagger Buyers? All historical artifacts acquired by German Dagger Buyers.com are for the consumption of mature collectors
,
WMW Waffen
,
WMW/Waffen
|
Comments Off on Nazi Period Dagger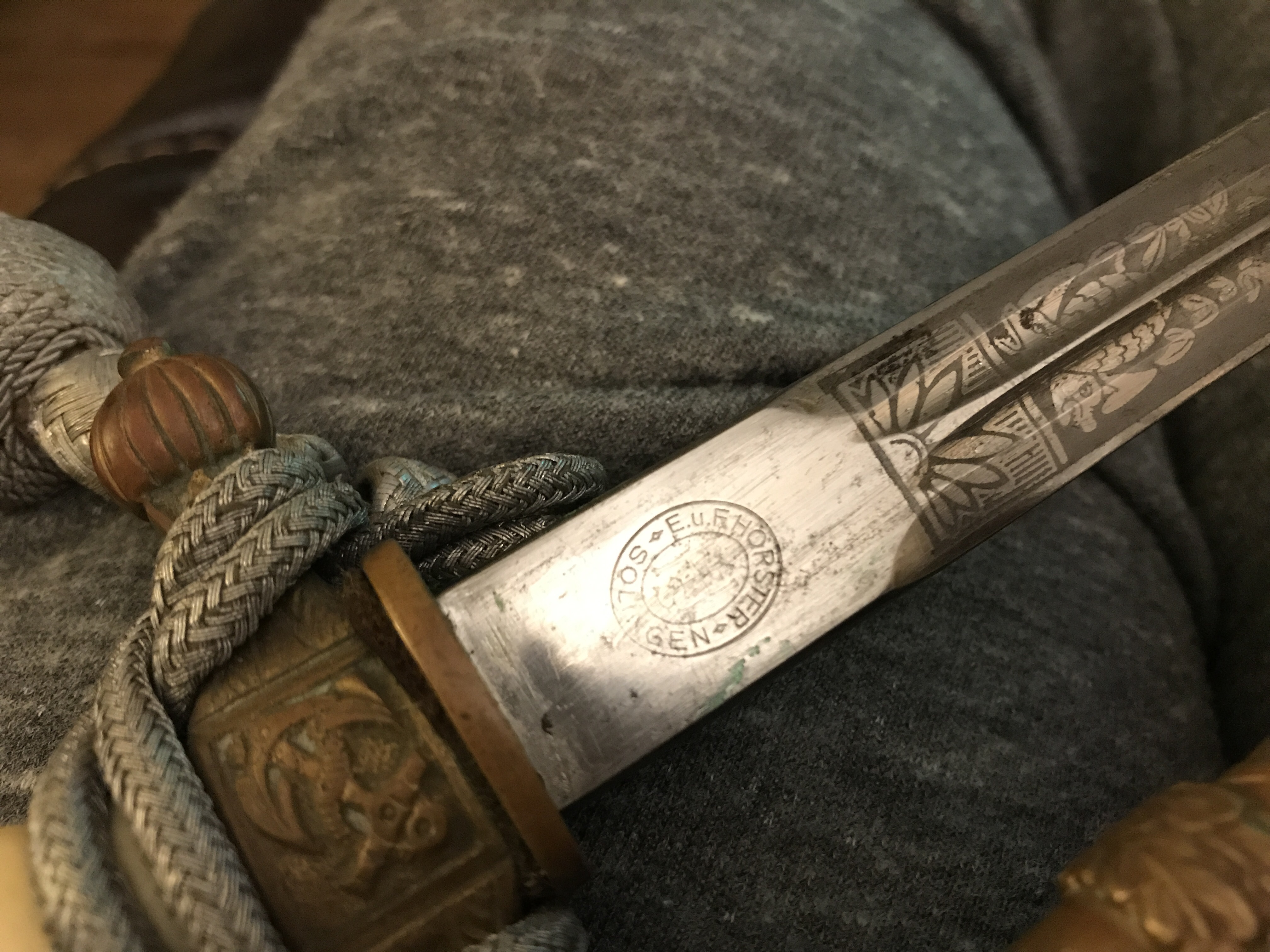 If you have acquired via inheritance a Nazi period Dagger we are always happy to provide a valuation arrived at using a scientific approach .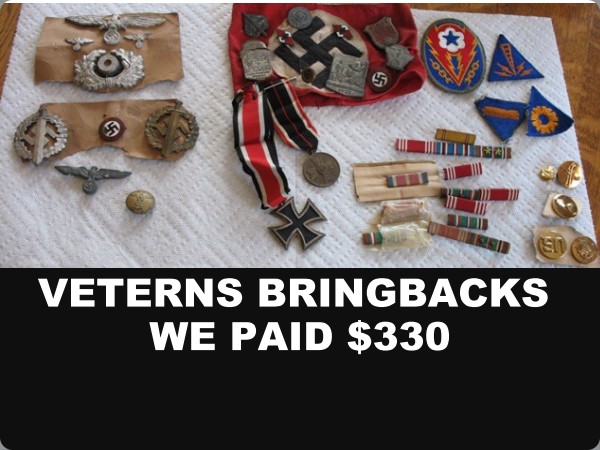 Firstly when shown images a dagger for appraisal we make observations about the artefact's condition .
The value of any Third Reich dagger can be assessed primarily from the condition of the blade ,scarcity of manufacturer and model . The SA dagger and Hitler youth Knife were the first bladed weapons to be expressly commissioned during Hitler's time of leadership.
The 1933 pattern SA dagger's were almost entirely produced in the city of Solingen . Various workshops and manufacturers were tasked with fore filling the massive orders . Makers such as Ernst Pack & Son together with those of Carl Eickhorn and Weyersberg Kirshbaume & co produced thousands of blades .
Hundreds of "cottage industry" makers with a heritage going back generations made small batches of high quality daggers. The Police bayonets of the Wiemar republic period were shortened ,modernised for the carefully crafted image of Hitler's 1,000 year Reich.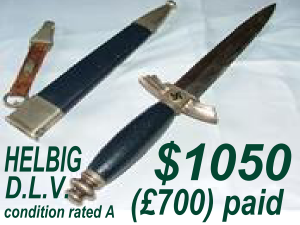 Hitler's elite guard , SS (Shutze Staffel ) carried a black dagger v identical in design to that carried by the Storm Troupers save for the colour ,blade inscription, and an alternative logo in the grip .
davidmatteybuyer@gmail.com