Antique sword dealers - WW2 veterans -WKC Solingen Sword Buyer- sword dealer -ceremonial dagger R.A.D.Daggers, Red Cross Daggers & Hewers free valuation, second world war, Selling a German war souvenirs, Selling German Dagger In South Australia, selling Militaria in Calafornia, Selling Swords And The Law, selling Swords Legally, Selling WW2 Daggers, SENDING BLADES, Solingen Dagger, specialists in militaria, ss Dagger Dealers, SS Daggers, Steinbech-Hallenberg, Suhl, The Free Valuation of German daggers, THE PRICE GUIDE TO GERMAN DAGGERS 2016, There's no better way to understand history, Third Reich Police Bayonet Buyers, Third Reich Symbolism, Third Reich. A German-Italian Campaign Medal , Valuation of German swords, Verbot des Verkaufs der nationalsozialistischen Militaria., VETERAN'S FAMILIES, Waffen-SS, War Merit Cross, Wasserschutzpolizei , Water Protection Police, We Buy Navy Daggers, Who Ownes Hitler's Mercedies, WMW/Waffen

Posted by
admin
on Mar 25, 2019 in
"The National Army Museum Education Department"
,
15% Of The "Hammer Price plus VAT
,
A Silver Grade Wound Badge By Funke & Brüninghaus
,
Nazi Daggers
,
Nazi German Medals
,
NAZI items And All Weapons
,
Nazi memorabilia
,
Nazi Postal Protection Dagger
,
Nazi Storm Trooper Dagger
,
Reichswehr
,
Rich Abr Herder Solingen
,
RLB
,
Robert Klaas
,
Robt Klaas Solingen
,
ROHM DAGGER
,
Uncategorized
|
Comments Off on Selling Military Items To Online Advertisers .
If you have a German Dagger in the family or perhaps a collection the temptation is to contact one of a number of online advertisers . Guidelines which ensure you get a square deal are as follows . Firstly be aware that where ever you send a bladed weapon it might just be better to avoid words such as dagger or Nazi on postal declarations .. We would not wish to put postal staff at risk so never try and send any blade which is not secure in it's correct scabbard .Without exception sharp objects should never be mailed!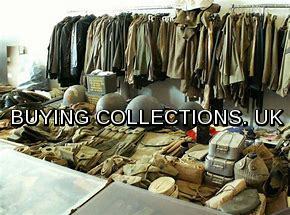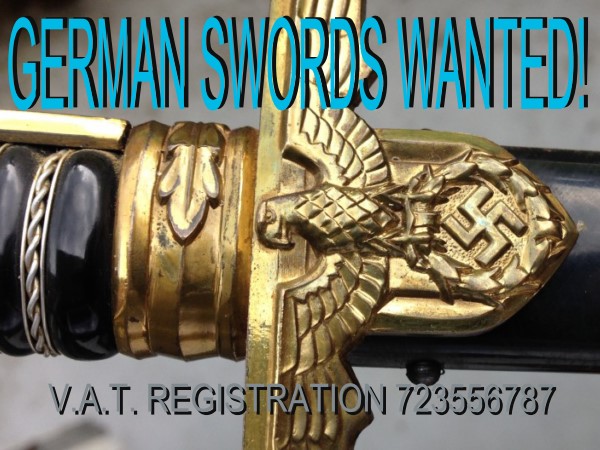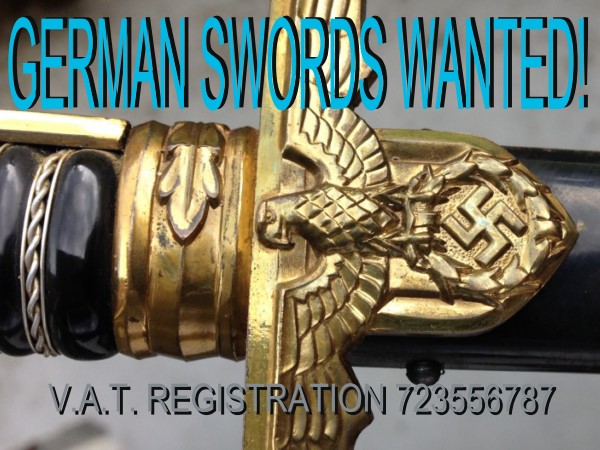 UPS will not take anything which is declared as a blade.knife ,dagger etc. If you arrive at the deal that you wish to accept then it is best to describe the package as a ceremonial baton or perhaps a gear stick ?. How do know if you are getting a good deal and a fare price ?. Get additional opinions .You will be amazed at just how little some of our competitors offer compared to www.germandaggerbuyers.com . .. How is an offer prepared for your dagger or collection by us . The three elements determine the value of your dagger or collection of German Daggers. What model you have , The condition of what you have , and the market demand .