Antique sword dealers - WW2 veterans -WKC Solingen Sword Buyer- sword dealer -ceremonial dagger R.A.D.Daggers, Red Cross Daggers & Hewers free valuation, second world war, Selling a German war souvenirs, Selling German Dagger In South Australia, selling Militaria in Calafornia, Selling Swords And The Law, selling Swords Legally, Selling WW2 Daggers, SENDING BLADES, Solingen Dagger, specialists in militaria, ss Dagger Dealers, SS Daggers, Steinbech-Hallenberg, Suhl, The Free Valuation of German daggers, THE PRICE GUIDE TO GERMAN DAGGERS 2016, There's no better way to understand history, Third Reich Police Bayonet Buyers, Third Reich Symbolism, Third Reich. A German-Italian Campaign Medal , Valuation of German swords, Verbot des Verkaufs der nationalsozialistischen Militaria., VETERAN'S FAMILIES, Waffen-SS, War Merit Cross, Wasserschutzpolizei , Water Protection Police, We Buy Navy Daggers, Who Ownes Hitler's Mercedies, WMW/Waffen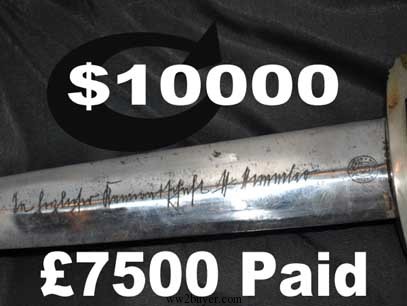 Posted by
admin
on Oct 13, 2016 in
antique sword dealers
,
Army Daggers
,
Arundel Militaria
,
Arundel Militaria Specialists
,
banned from ebay
,
Featured
,
Feldherrnhalle
,
Flak Glasses
,
Forestry Cutlass
,
General Assault Badge
,
german daggers
,
German Militaria
,
how to sell German Daggers
,
Hunting Cutlass
,
HUNTING FORESTRY
,
Integrity and Experience
,
Kriegsmarine Daggers
,
Kurland
,
military motorcycle owners club
,
N.P.E.A.
,
Nazi Dagger Expert
,
Nazi Dagger Expertise is Our Domain
,
Nazi Postal Protection Dagger
,
NPEA Dagger Buyers
,
Payment Policy
,
Pilot's Badge
,
Portfolio
,
R.A.D.Daggers
,
R.L.B.Daggers
,
Robert Klaas
,
Sell Military Collections
|
Comments Off on Why Sell Your NAZI Dagger to German Dagger Buyers ? Weyersberg, Solingen M7/54 Gottfried Müller, Rerges-Vogtei M7/55 Robert Herder, Solingen-Ohligs M7/56 C. D. Schaaf, Solingen M7/57 Peter Lungstrass, Solingen-Ohligs M7/58 Louis Perlmann, Solingen M7/59 C. Lutters & Co., Solingen M7/60 Gustav L. Koller, Solingen M7/61, Carl Tillmans Sohn KG., Solingen,Dagger,Solingen, Eickhorn, scabbard,blade,puma,tiger,WKC, rusty, ww2,Nazi,Third Reich
At German Dagger Buyers.com
 We Are Engaged In The Acquisition Of  Museum Worthy Exhibits.
We Currently  Supply Museums , Academic Collectors , And Ethical Investment Groups.
By Dealing With Dedicated Professionals Your Items Are Destined To Form Part Of Balanced Educational Displays.
We Distance Ourselves Unreservedly From The Unregulated Online Trade
In Nazi Memorabilia.
By Dealing With German Dagger Buyers.com You Can Rest Assured That
Whilst Our Business Is Commercial 
Our Interest Is Solely In Preserving History.
 We Believe
That  People From All  Cultures,  Religions And Orientations Should Practise Tolerance Towards One Another . Humanity Must Learn To Coexist .
The Study Of History From All Periods Is Enhanced By The Existence Of Artifacts.
Genuine Third Reich Artifacts Are Evidence Of The Darkest of  Era's, One Which Must Never Be Allowed To Return, Education Is ,We believe  Key To This Process.
The Responsible Collectors
Of The 21st Century Are Custodians Of Artifacts Which In Time Will Form Part Of  Public Museums Of The Future.
Faced with the task of selling a NAZI Dagger will most likely start with a trawl around the internet .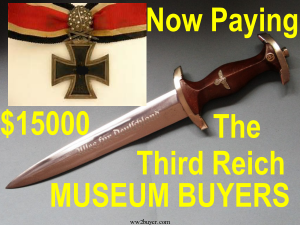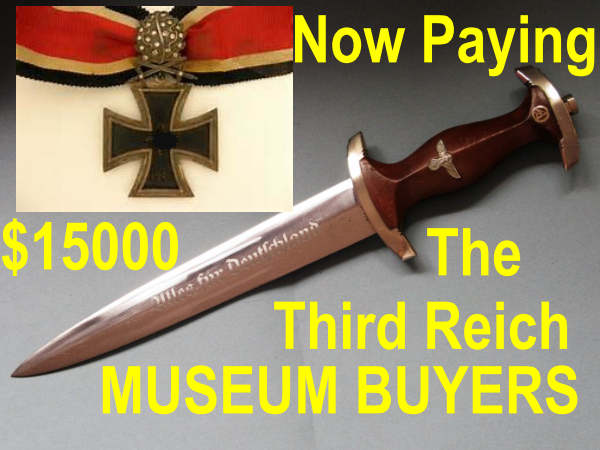 Certainly getting a feel for what you have and what dealers price similar items for is the logical first step.

 you should achieve no less than 70% of what a dealers are asking for a comparable NAZI Dagger   .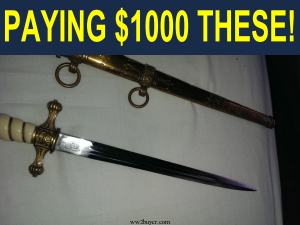 The savvy seller will often send the same request for a free NAZI dagger valuation to a number of specialists at the same time .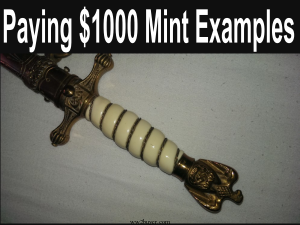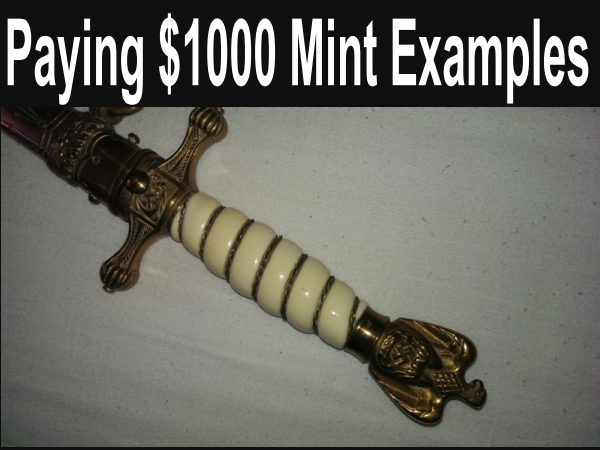 Naturally assuming all reply's to be genuine the highest bid/offer will be selected .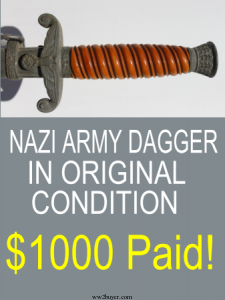 Let me offer some useful advice at this point .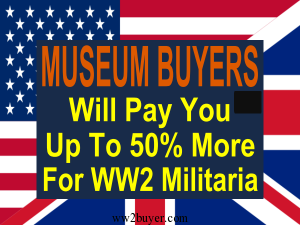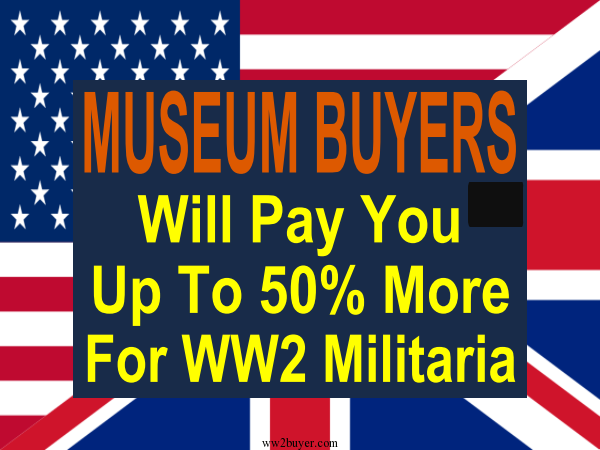 If you have agreed to sell to one website please avoid telling the loosing bidders what price you have accepted
or who you have chosen to sell your Nazi Dagger to.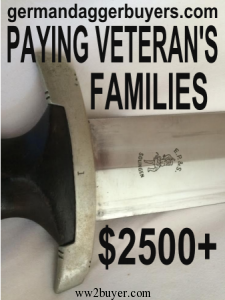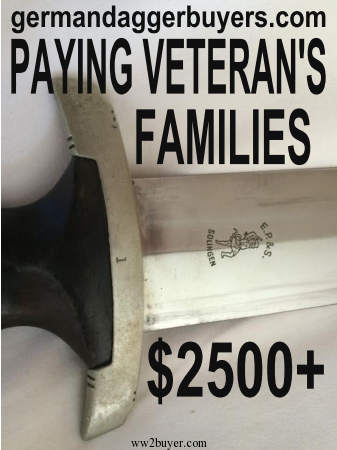 Why not?
The rivalry between dealers is great.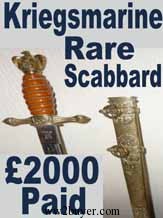 Tactics such as convincing the seller that they could do better if he or she backs out of the deal can and will result in the loss of an advantageous sale.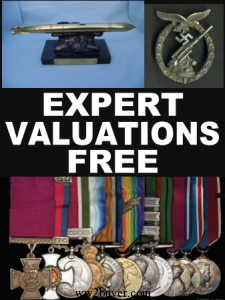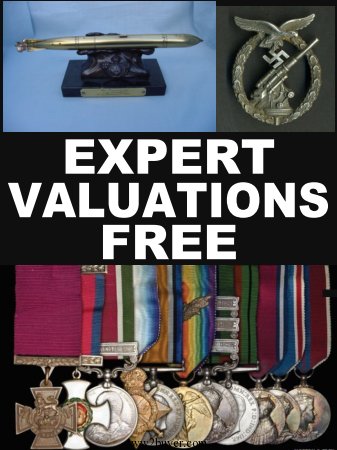 An angry looser can mislead you resulting in unsatisfactory consequences .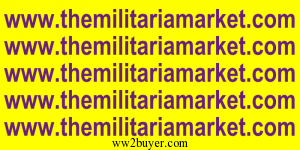 In short do your homework. if you are comfortable with the offer and feel that it measures up to your expectations proceed .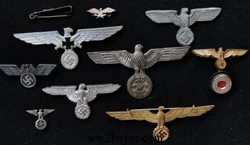 Revealing the achieved selling price of your Nazi Dagger to other interested party's can put you in the firing line for fraudulent boasts and worse ..