Welcome To German Dagger Buyers.com
At German Dagger Buyers.com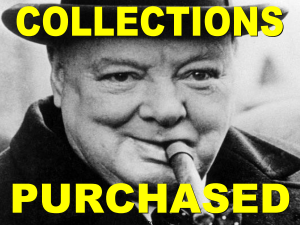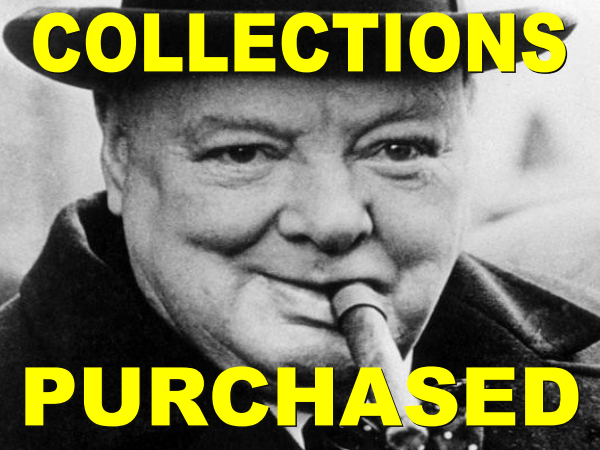 We Are Engaged In The Acquisition Of  Museum Worthy Exhibits.
We Currently  Supply Museums , Academic Collectors , And Ethical Investment Groups.
By Dealing With Dedicated Militaria Professionals Your Items Are Destined To Form Part Of Balanced Educational Displays.
We Distance Ourselves Unreservedly From The Unregulated Online Trade
In Nazi Memorabilia.
By Dealing With German Dagger Buyers.com You Can Rest Assured That
Whilst Our Business Is Commercial 
Our Interest Is Solely In Preserving History.
 We Believe
That  People From All  Cultures,  Religions And Orientations Should Practise Tolerance Towards One Another . Humanity Must Learn To Coexist .
The Study Of History From All Periods Is Enhanced By The Existence Of Artifacts.
Genuine Third Reich Artifacts Are Evidence Of The Darkest of  Era's, One Which Must Never Be Allowed To Return, Education Is ,We believe  Key To This Process.
The Responsible Collectors
Of The 21st Century Are Custodians Of Artifacts Which In Time Will Form Part Of  Public Museums Of The Future.



£43,000/$65,000 PAID FOR THE ABOVE NAZI DAGGER

We aim to provide one of the very few ethical outlets
for Nazi Memorabilia on the internet.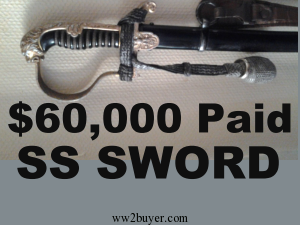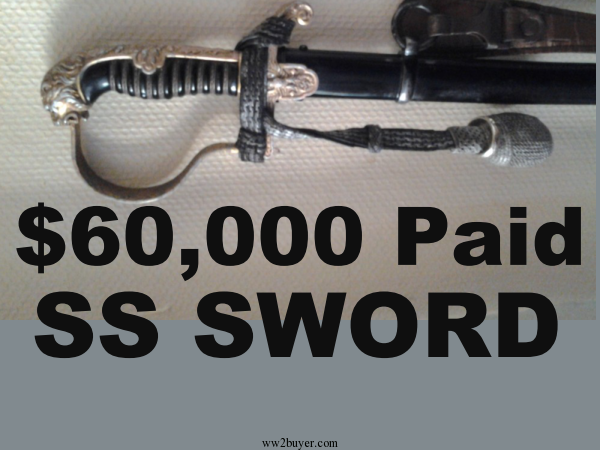 By ethical we we mean that we make great efforts to  avoid selling Nazi militaria to political hate groups.
We do not sell on line.

We supply legitimate museum collections.
We despise anti Semitism and those with links to the far right.

We only require genuine WW1 and WW2 relics
collected and bought home by U.S. and
commonwealth Service personnel.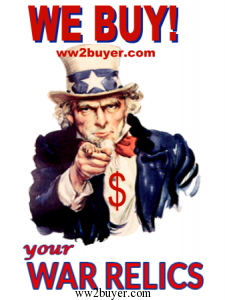 We are never knowingly outbid on items we require.
Foreword
"We cannot boast being definitively "The best buyers in the world!". We can however state that we are experienced store based museum buyers of SS chain daggers. Sellers will stand the best chance of selling daggers and all other militaria for more than web alone based dealers can afford to pay."
Welcome, and thank you for taking a few moments to learn exactly what we can offer you.
Most auctioneers and web based dealers are effectively wholesalers or middlemen.
What Makes German Dagger Buyers.com any Different?
We host a permanent military exhibition, one which is enjoyed by thousands of visitors each year.
If we believe that an item or a collection will improve our display we will pay for it accordingly.
We frequently outbid the collecting community to secure key exhibits, ones which will attract and fascinate visitors.
We are not always looking for a fast return on our investments. Ours is a vocation and lifelong project.
 Exhibits in this collection are our stock. Whether they sell today or next year is not critical .
     David Mattey (Buyer)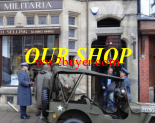 Welcome to German Dagger Buyers.com
Buyers of 1936 ss chain daggers
German Dagger Buyers.com have been up and running since 2008.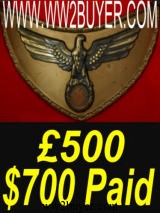 We operate from a large nineteenth century warehouse, one which stands beside the historic Arundel Castle a major tourist attraction in Sussex.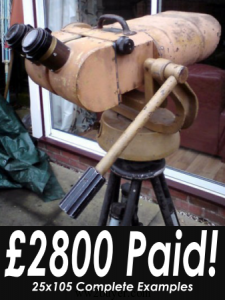 We buy frequently from collectors in the U.S.A. but our real passion is obtaining  souvenirs directly from the sons and daughters of WW2 veterans.
We are committed believers in client confidentiality and operate a zero spam policy .
 Payments are advanced using the "Paypal service" Our buying success rate of around  95-%  suggests that our offers are amongst the very highest .
Our  shipments sell in the stable European market place to mature collectors, academics and non political institutions.
Our accountant Edward Symonds issues pre payment in full within moments of our offers being accepted
We believe we are well placed to pay more  than our  competitors when buying collections.
We have a loyal customer base one that was established even before the  the internet came into being.
Our visitors seem quite comfortable paying a premium for our "guaranteed original artifacts" Items that they can view and handle in a Museum style setting.
 All products are sold with  an unconditional money back guarantee.
Thousands of  Militaria websites crop up each year usually as a result of collectors wishing to dissolve their own collections .
The online selling market is becoming more competitive .
Our store is in itself  a tourist attraction. The more stock we acquire the better it is for us,  We frequently buy from other dealers !
If you are thinking of selling, give us the opportunity of  offering you the
best itemized or global offer for your collection.
Best Regards David Mattey
k
 






 
Cultural Changes in the marketing of "Militaria"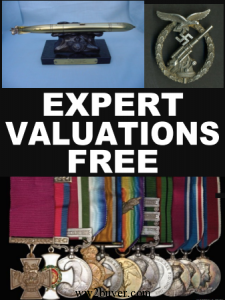 The ease with which a professional website can now be built is revolutionizing the "Militaria" Industry.
     
Each day  "Collectors" realize their dreams by listing collections on their very own custom built websites.

What noticeable impact does this have?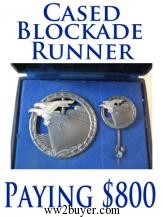 In many cases Militaria shows that were once a must for the collector are witnessing lower attendances :

Getting people through the gates is not the just the problem. The truth is that buyers have invariably spent
their monthly collecting budget "online" from the comfort of their own homes on their P.C.s.

Shows may eventually serve just to display and promote web site businesses, rather like trade fairs in other industries do .

 We still have a generation or two of technophobic dealers and collectors who will insure that militaria shows limp on..
 WW2buyer.com sell to a number of enthusiasts who do not own or have access to a computer .
So whilst the revolution is underway, traditional eye to eye trading continues at our store.

What can germandaggerbuyers.com offer?
Collectors who reject the increases in auctioneers commission rates come to us to enjoy
the confidential disposal their collections.
Access to the internet is provided for vendors who visit our store so true market values can be easily established.
An average collection of  ten daggers can typically be sold to us at the correct trade price in just twenty minuets.



 German Dagger buyers.com has embraced changes by liaising with  major ethical websites and undertaking much of their buying freeing them to focus on the marketing.

By investing in our own Museum displays our store now attracts thousands of visitors who are happy to pay a little more for our researched guaranteed original merchandise.  
If you are a postal customer and decide to sell to German dagger Buyers.com you will be selling to a vast Vat Registered store
situated beside one of the most visited of tourist attractions:
alles fur deutschland dagger value
You will receive payment to your "Paypal" account to include all shipping expenses before you are expected to ship (Safe!):
You will receive the trade prices you have reached without dealing with multiple emails from a dozen virtual dealer
Please consider that unlike virtual market traders we are a long established traditional store reputation to protect and uphold.
We have a good general knowledge of all antique militaria and are willing to learn from you if you have specialized in obscure items.
Call today of email some group images of you collection and receive a deal that you will like.
The Trade In Nazi Artifacts .
The high values of Third Reich period "Miltaria" indicate that this market is strong.
Helmets frequently sell at four figure sums,as do U-Boat Binoculars.Daggers etc
As the generation of WW2 veterans passes both Axis and Allied Memorabilia are enjoying
a rise in values. Themed video games insure, Hollywood, The history channel and the ever expanding reenactment culture perpetuate interest in the subject.
The hanging of swastika flags in one provincial auction house in 2012 was ether, a
 failure of sensitivity on the part of the auctioneer or an ill judged strategy to attract free
Not surprisingly this and similar cases ferment debate over the morality the trade in
Militaria from mankinds dark past.
A debate which has permeated into the House of commons with some members of
parliament calling for a ban.
Newspaper coverage of these events and the decision to publish pictures of the
Swastikas enabled a far greater audience to be reminded and offended ?
A code of practice could  be introduced for Auctioneers and dealers in Third
Most enthusiasts would welcome a ban on reproduction flags,Mugs and fantasy badges,
Items aimed at the impressionable teenage market.
Distinctions should however be made between the items that are likely to upset,offend or to promote racism.
And innocent items of combat paraphernalia that serve to fascinate students of history.
Our site is dedicated to the buying of Militaria from the period 1914 – 1945. Our Historic Museum style store displays an impressive stock of veteran acquired souvenirs. We are amongst the most popular of permanent destinations for museum buyers and collectors. We are sole buyers and suppliers to one museum in Normandy France. It seems fitting for items to returnto the theater they were plucked from and put back on display. Other customers include the most advanced collectors as well as  a couple of approved ethical, academic web sites.
War trophies were returned from the western front by my Grandfather William(Bill) Mattey. 23 london regiment.
k