The German Navy or Kriegsmarine marine carried daggers as early as the 1840's and continued to wear edged weapons throughout the Third Reich Period.

Most collectors are concerned with 3rd Reich Naval Dirks which are referred to as 1st and 2nd Model Naval Patterns.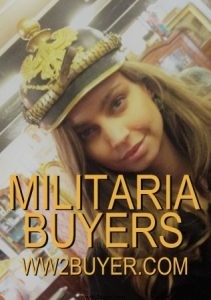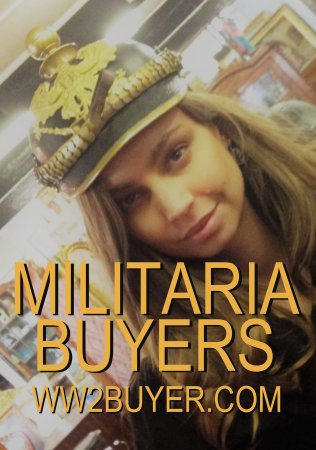 Naval dirks were normally produced of gilded brass fittings and scabbard, with white/yellow or orange grip and bright blade often having nautical theme etchings.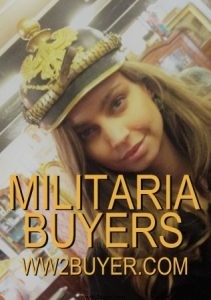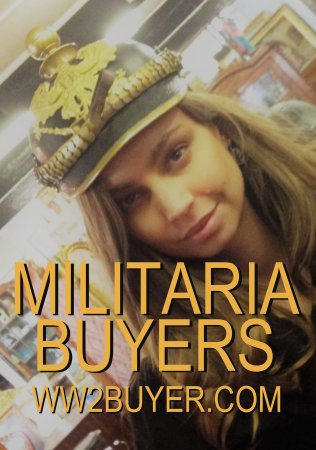 Predominant in production was the " Fouled anchor "Blade design.scarcer and more popular with collectors is the "Sailing Ship" Design.
The scabbard was produced for the most part in two distinct patterns . One with a engraved lighting bolt design the other having an overall  hammered effect finish.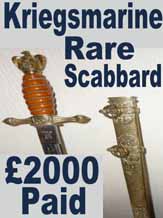 The 1st Model, actually a Model 1929, was issued with a round pommel top. From 1938 onwards Naval Dirks received a pommel change which depicted a closed-winged eagle which clutched a wreathed swastika. These dirks are often found with a portepee, i.e. a decorative tassel wrapped about the grip.


Wanted German Navy Daggers
(Kriegsmarine ) and Army Daggers (Heer)

manufactured by "Clemen & Jung Solingen"

having "Z" shield trade mark ,

Gilded lightning bolt or hammered scabbard ivory coloured handles ..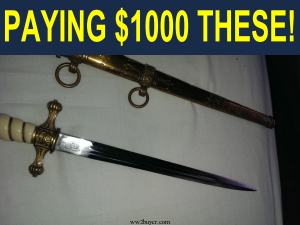 Wanted German Navy Daggers
(Kriegsmarine ) and Army Daggers (Heer)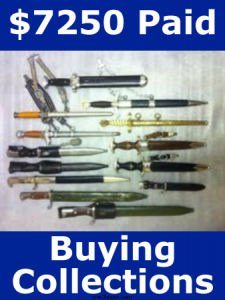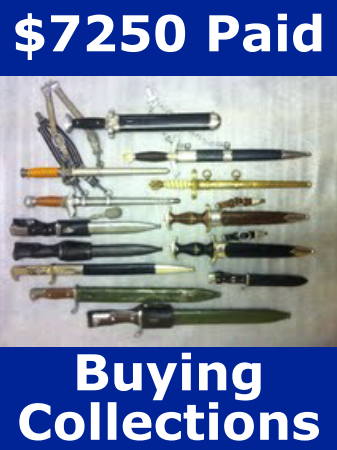 Manufactured by Robert Klaas (Kissing Crane Trade Mark)