Obtain our opinion/offer/free valuation.
Simply fill in the form or email-      davidmatteybuyer@gmail.com
Museums set to buy Medals and Militaria with veteran provenance.
War Museums specialising in the second world war both buy and sell duplicated items to us and from us at germandaggerbuyers.com.
What do they want from us ? Most have more Helmets , Bayonets, Daggers , and other forms of militaria than you can shake a stick at .

Well this is what we are finding. A wealth of material has been bequeathed to public museums unfortunately whilst many display nicely, they lack provanence .
At WW2 Buyer.com we are keen to acquire items with a known history and supporting photographs and paperwork, when possible.
The experience of visiting any collection leaves the visitor with a  sense of the period, simply from being surrounded by artefacts, additional information linked to an item might include .

telling the student or casual visitor just who plucked an item from the battle field during which campaign?
This  greatly increases the interest.

At germandaggerbuyers.com we ask the families of veteran's ,"Who recovered these items"and in which unit did he serve ?.

Why do we make these inquiries  ?

partly because it is nice to be part of the process of preserving history,

secondly our relationship with our buyers is a good one, so providing them with data we have collected improves our margin and makes us a favoured source for academic buyers ..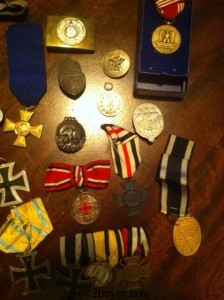 CALL TODAY FOR FREE
OFFERS/VALUATIONS /INFORMATION davidmatteybuyer@gmail.com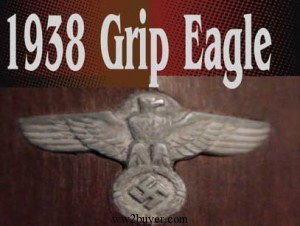 Here at German Dagger Buyers we are dedicated
German Military Collectible Enthusiasts.

Are you looking to sell your German military antiques?
Well, look no further! You've come to the right place!
We have over 20 years of experience helping Veterans
and their families obtain a fair value for all of their
German military souvenirs.
Obtain our opinion/offer/free valuation.
Simply fill in the form or email-      davidmatteybuyer@gmail.com

We make it easy to sell your items fast and anxiety free.
We buy all kinds of foreign and domestic military items,
to include: German Daggers, German Medals, Helmets, Belt Buckles, Flags,
Uniforms and much much more!
We strive to make it simple and
easy for you to turn your items into their correct cash value fast!
We work with thousands of dealers and collectors
worldwide so that you can get the best return
for your items! So, if you're looking to sell
your military antiques, please drop us a line
or send us an email and we will get
back to you as soon as we can.
Whether it's one item or a whole collection,
we would love to hear from you!
With nothing to lose and lots to gain, why not contact us now

!
– We strive to complete every transaction with accuracy, honesty and integrity!
Obtain our opinion/offer/free valuation.
Simply fill in the form or email-      davidmatteybuyer@gmail.com