One of the rarest of the daggers from the Third Reich period having a blade bearing the etched motto "Mehr Sein Als Scheinen .. Students carried such daggers. Students who schooled in the principles of NAZI ideology . Investment through education (Indoctrination) would provide the Reich with future leaders in all departments . Please contact us to day for the confidential valuation of any WW2 items you have . Our offers/valuations come at zero cost ,If you choose to proceed with a sale we will transfer funds to your "Paypal" account to cover the purchase plus shipping costs ..
Mehr Sein Als Scheinen
Mehr Sein Als Scheinen
Mehr Sein Als Scheinen



History And Some Background Information On Your Rare And Valuable 

Dagger Having The Blade Motto
"cccc"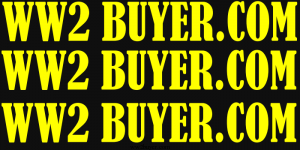 The N.A.Z.I. Minister for Science, Education and Culture Dr Bernard Rust, established the first of a number of  Boarding Schools to train the future Nazi elite.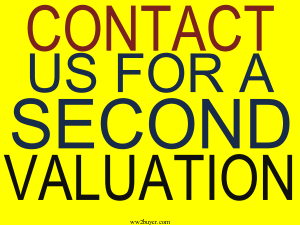 They were termed National Political Education Institute [Nationalpoltische Erziehungsanstalt (NPEA)]. 3 schools were opened in 1933, 5 in 1934, 8 in 1935.

in
requisitioned monasteries
and refurbished castles.
The motto of the NPEA was
"Mehr sein als scheinen

"
which translated means
" Be more Than You Appear To Be "
Or
"Be modest but always excel".
Students were to be tutored in
Partly ideology in preparation as future leaders  in
state departments and the Military.
Of the four hundred students inducted those who passed out were only the top one hundred . The curriculum included a strong emphasized on fitness, instruction in marksmanship, boxing, horseriding, sailing, gliding and military science.
 Students was from 10 to 18 years old.
 Pupils formed Military style regiments  and units with the uniformed teachers holding military style ranks.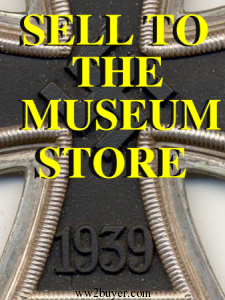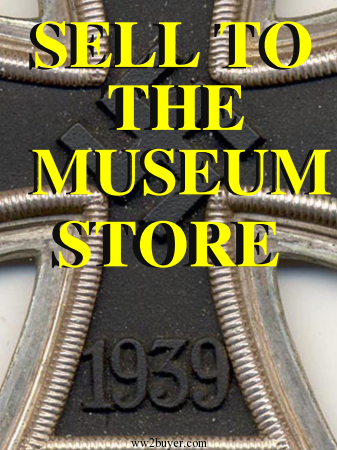 Supervision of the NPEA (or NAPOLA) school system was placed in the hands of the SS after which loyalty to Himmler was a compulsory requirement of all tutors.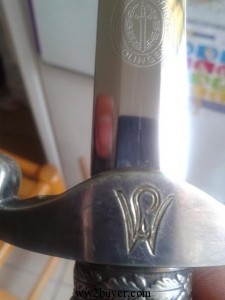 Girl students were admitted into the NPEA after 1941 with the foundation of the first all girl school. 3 NPEA schools were established in occupied countries for the Nazi education of Nordic non-German youths.
Mehr sein als scheinen
The leaders and instructors for the school system were taken from the ranks of the SS and SA.
Mehr sein als scheinen
 Daggers were introduced under the SS management as part of uniform wear.
The number of institutions continued to expand and stood at 40 in 1945.
Mehr sein als scheinen
 $20,000 paid for rare N.A.Z.I. Student Staff Leader dagger !

Mehr sein als scheinen at

 German Dagger Buyers.com
Where we aim to provide one of the very few ethical outlets
for Nazi Memorabilia on the internet.

We do not sell on line.

We supply legitimate museum collections.
We despise anti-Semitism.

We only require genuine WW1 and WW2 relics
collected and bought home by U.S. and
commonwealth Service personnel.

We are never knowingly outbid on items we require.

"We cannot boast being definitively "The best buyers in the world!". We can however state that we are experienced store based museum buyers. Sellers will stand the best chance of selling N.P.E.A.daggers for more than web based dealers can afford to pay."
"Mehr sein als scheinen. (Motto)
"KARL BURGSMULLER"(Distributor)
Carl Eickhorn (Manufacturer)
 GermanDaggerBuyers.com specialize in the buying of your German Daggers and other war souvenirs.

"Mehr sein als scheinen"
Is the Motto found etched onto the
blades of NPEA Daggers
"Be more than you appear"

Do you require a free offer/valuation without feeling any obligation to sell? If so we are at your service. Send us in an e-mail containing photos of your NPEA dagger and we will provide you with up to date Offer/valuation. We know what dealers, collectors and city investors would be willing to pay for Mehr sein als scheinen.

We buy from Veteran's families, collectors and dealers worldwide including the major advertisers on the internet today .
German Dagger Buyers.com. are high end retailers buying for a long term investment group and for some of the the most advanced collectors, therefore the purchase price is less critical . Before you accept what you have been told is a" fair price" for your NPEA Dagger. obtain a second opinion. Whether selling one Badge or an entire collection of second world war collectibles,
 $20,000 paid for rare N.A.Z.I. Student Staff Leader dagger !
"Mehr sein als scheinen"Dagger National Political Educational Institute [Nationalpoltische Erziehungsanstalt (NPEA)] History And Some Background Information On Your Rare And Valuable Dagger Having The Blade Motto "Mehr Sein Als Scheinen" The N.A.Z.I. Minister for Science, Education and Culture Dr Bernard Rust, established the first of a number of Boarding Schools to train the future Nazi elite. They were termed National Political Education Institute [Nationalpoltische Erziehungsanstalt (NPEA)]. 3 schools were opened in 1933, 5 in 1934, 8 in 1935. in requisitioned monasteries and refurbished castles. The motto of the NPEA was "Mehr sein als scheinen" which translated means " Be more Than You Appear To Be " Or "Be modest but always excel". Students were to be tutored in Partly ideology in preparation as future leaders in state departments and the Military. Of the four hundred students inducted those who passed out were only the top one hundred . The curriculum included a strong emphasized on fitness, instruction in marksmanship, boxing, horseriding, sailing, gliding and military science. Students was from 10 to 18 years old. Pupils formed Military style regiments and units with the uniformed teachers holding military style ranks. Supervision of the NPEA (or NAPOLA) school system was placed in the hands of the SS after which loyalty to Himmler was a compulsory requirement of all tutors. Girl students were admitted into the NPEA after 1941 with the foundation of the first all girl school. 3 NPEA schools were established in occupied countries for the Nazi education of Nordic non-German youths. The leaders and instructors for the school system were taken from the ranks of the SS and SA. Daggers were introduced under the SS management as part of uniform wear. The number of institutions continued to expand and stood at 40 in 1945. $20,000 paid for rare N.A.Z.I. Student Staff Leader dagger