KNOW THE RULES
2018
LEGISLATION STATES THAT
SENDING DAGGERS TO ANYTHING OTHER THAN A BUSINESS ADDRESS IS AGAINST POSTAL SERVICE GUIDELINES AND MAY RESULT IN PROSECUTION.
Why Sell To German dagger Buyers.com ?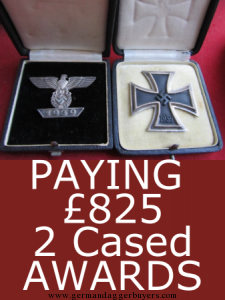 All historical artifacts acquired by
German Dagger Buyers.com are for the consumption 
 of mature  collectors,
ethical investment groups museums and  historians.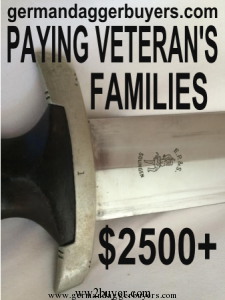 artifacts are sold exclusively to a vetted buyers .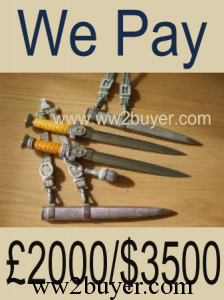 German dagger Buyers.com entirely
 distance themselves from those who would supply 
Third Reich Symbols to fuel Neo Nazi  ideological.