Dealers In Nazi Daggers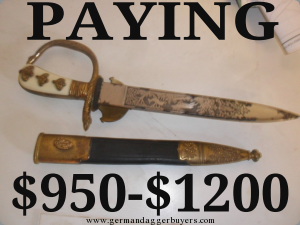 Nazi Medal Selling for £5500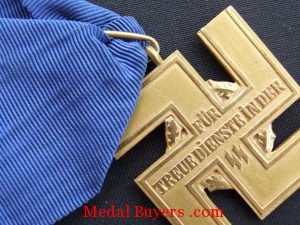 Nazi Medals Are
Enjoying Success in a Buoyant if not  underground market.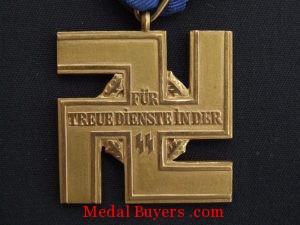 With a Ban On The Sale Of Third Reich Items on EBAY and with other conventional auction houses  it's hard to image that a 25 year SS service Medal that was never ever issued is commending such a price .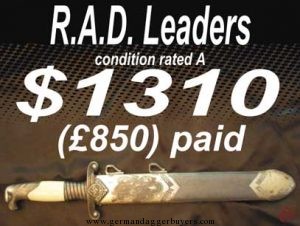 Now might be the time to a take a second look at that bag of old badges Granddad bought home in 1945.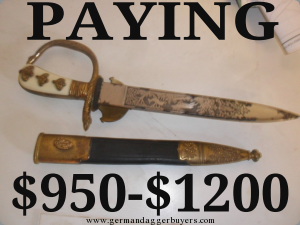 Here At Medalbuyers.com  We Will Evaluate Your Militaria At Zero Cost. It A Market Polluted With Fakes We Will Issue You With Certificates Of Authenticty