Welcome To German Dagger Buyers.com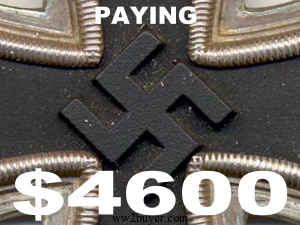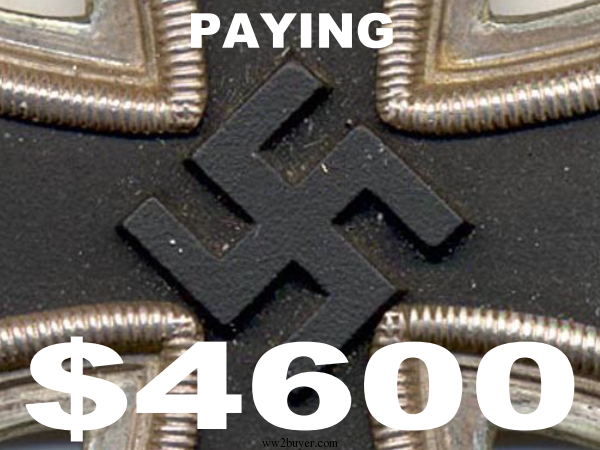 We aim to provide one of the very few ethical outlets
for Nazi Memorabilia on the internet.

£43,000/

$65,000
PAID FOR THE ABOVE NAZI DAGGER 

We do not sell on line.

We supply legitimate museum collections.
We despise anti Semitism.

We only require genuine WW1 and WW2 relics
collected and bought home by U.S. and
commonwealth Service personnel.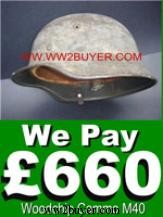 Prices German daggers buyers
We are never knowingly outbid on items we require.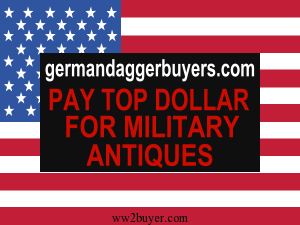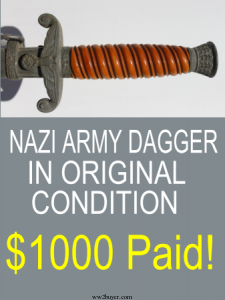 DAVID MATTEY IS ON-LINE TO ANSWER INQUIRIES AND MAKE OFFERS WITHOUT OBLIGATION.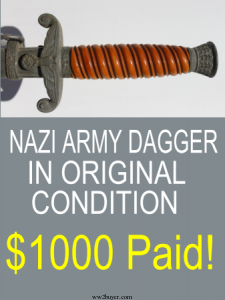 "OUR STORE CARRIES A LARGE VARIED STOCK FROM ALL NATIONS  AND ALL PERIODS".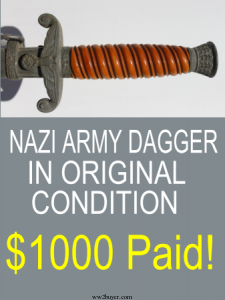 German Dagger Buyers pay in advance using the
"Paypal"service.
Sellers will not be required to ship
items until full payment is shown
to have been deposited in their
"Paypal"Accounts.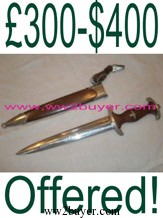 Customers can expect to achieve around 70% of
the list Prices seen on specialist websites for
equivalent items.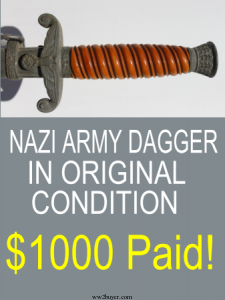 The selling process is immediate.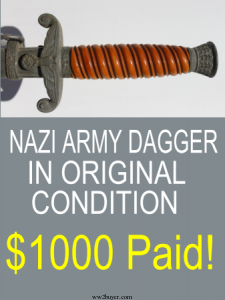 German Dagger Buyers cover shipping costs.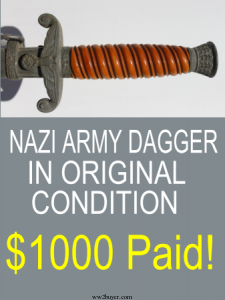 Consigned collections and special items will
achieve a greater return figure for sellers,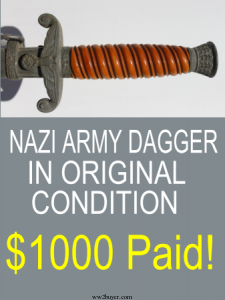 potentially 80%-90% of dealers listed prices.