$55,000 PAID FOR THE ABOVE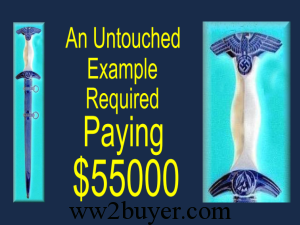 alles fur deutschland dagger value
$13300 paid for rare SS Dagger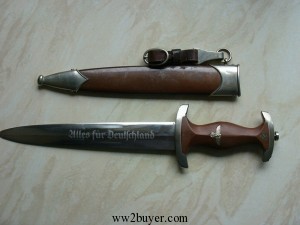 Welcome To German Dagger Buyers.com
We aim to provide one of the very few ethical outlets
for Nazi Memorabilia on the internet.

We do not sell on line.
We supply legitimate museum collections.
We dispise anti semitism.
We only require genuine WW1 and WW2 relics
collected and bought home by U.S. and
commonwealth Service personel.
We are never knowingly outbid on items we require.
"We cannot boast being definitively being "The best buyers in the world!". We can however state that we are genuinely experienced store based museum buyers.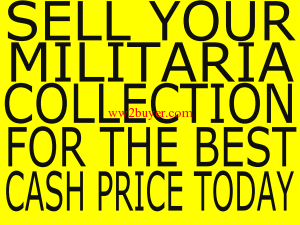 Sellers will stand the best chance of selling SS Daggers and military souvenirs  for more than web based alone dealers can afford to pay."
Foreword
"We cannot boast being
"The best buyers in the world!".
We can however state that we are experienced store based museum buyers. Sellers will stand the best chance of selling SS daggers for more than purely internet based dealers can afford to pay."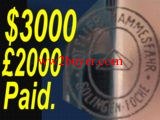 $13300 paid for rare SS Dagger Dealer
Welcome, and thank you for taking a few moments to learn exactly what we can offer you.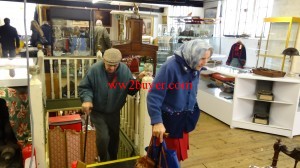 Most auctioneers and web based dealers we are effectively wholesalers or middlemen.
We host a permanent military exhibition, one which is enjoyed by thousands of visitors each year.
If we believe that an item or a collection will enhance our display we will pay for it accordingly.
We frequently outbid the collecting community to secure key exhibits,ones which
will attract and enlighten visitors .
We do not depend on fast returns from our investments.
Ours is a vocation and lifelong project.
 Exhibits in this collection are our stock.
Whether they sell today or next year is not critical .
                                                                                                   David Mattey (Buyer)
 By overlaying images with text we believe our
customers will be able assimilate information relating to their militaria faster. 
germandaggerbuyers.com wish to provide with the best website for those wishing
to dispose of militaria,broaden their knowledge, or simply satisfy their curiosity
with respect to market values.
The science behind being recognised by search
engines is something that we are learning slowly.
We believe Google like
informative text in
favour repetitive advertising.
As German Dagger buyers who are not buying to
sell on-line we are perhaps at a disadvantage.
The immense amount of work that has gone
into achieving our "at a glance pictorial valuations" might not be what the "Panda"
The Google search robot is looking for?
The very criteria of our website may well be allien to
Google's ethos?
We know that the selling of Nazi memorabilia and edged
weapons is something that Ebay have dropped in line with their responsible
attitude towards dissipating objects and information likely to offend or create
hatred..
germandaggerbuyers.com is part of www.themilitariamarket.com we wish to
provide a legitimate outlet for those charged with the selling of valuable WW2
items.
We do not endorse the marketing of reproduction Nazi iconography.
We actively disagree with massive un monitored traffic in  weapons over the
internet.
How then can a well intentioned militaria dealer attract those wishing to sell to
thier website?
We are an unwilling educational resource and for good reason.
Many
Widows,sons and daughters of veterans have contacted 
germandaggerbuyers.com over the years with the sole intention of disposing of
items they do not feel comfortable owning.. Frequently they have been kicked off
of Ebay and then have turned to us with the sole intention of selling.
Such individuals have absolutely no interest in ether the history or purpose of
their
militaria.
They do however deserve to be able to obtain the best market value for
what they have inherited.