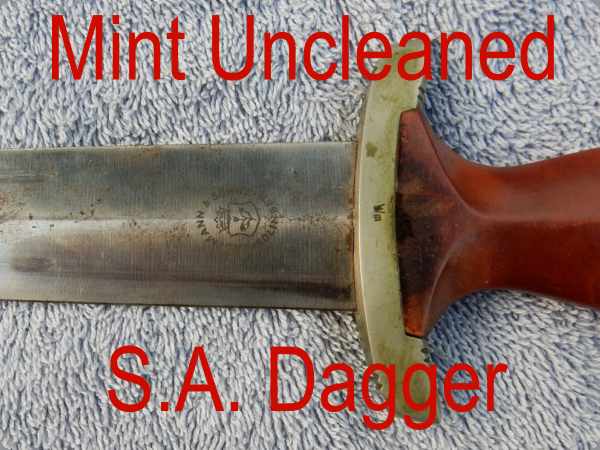 No there is no public museum dedicated to Nazi daggers ! There would be public outcry if ever anybody attempted to launch one .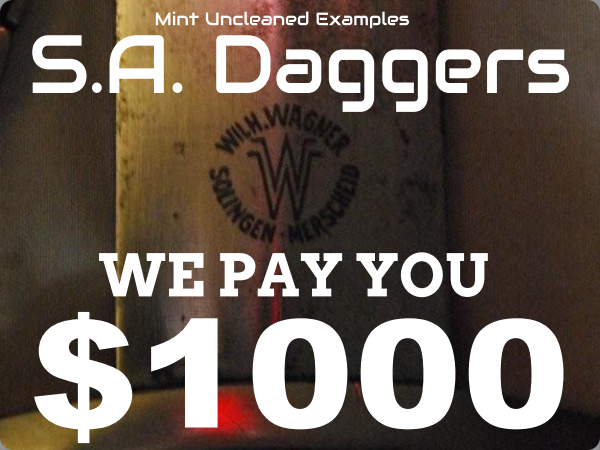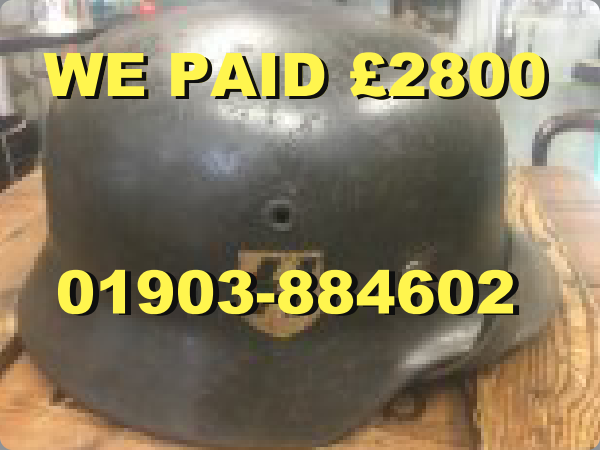 Only within a balanced collection of WW2 memorabilia might you see one or two . Nobody wishes to disrespect the families of those who perished or suffered under Adolf Hitler's evil regime .. Equally nobody would wish to create a shrine for the extreme political right .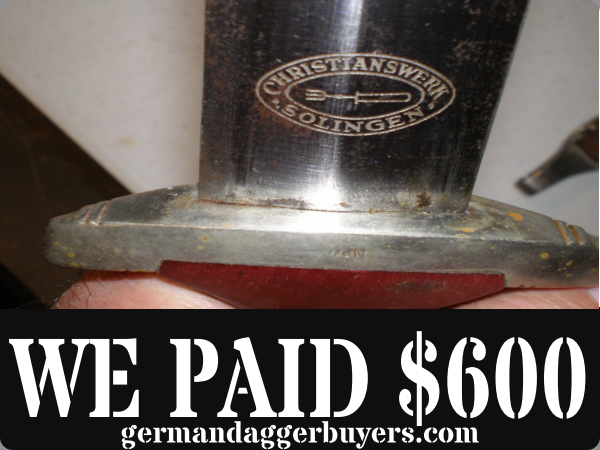 There are however grounds for preserving all history ,From the variety of Third Reich Daggers Something can be learned about the conditions which allowed the Holocaust to occur. The militarisation of a people, arming every section of society must not be overlooked when considering the question "How could it possibly have happened?.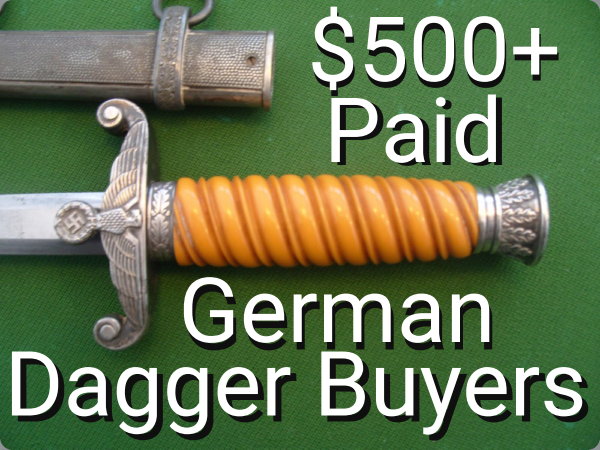 The Team at German Dagger Buyers.com were perhaps initially seduced by the superb designs and unparalleled build quality of Third Reich Daggers . These daggers scream arrogance. they were designed to engender a sense of superiority to the wearer.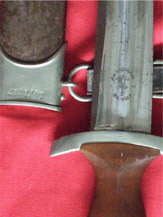 The brainwashed fools who carried them were the unwitting enablers of a regime who believed itself above conventional morality .. The industrialised slaughter of innocent civilians during WW2 will remain impossible to understand .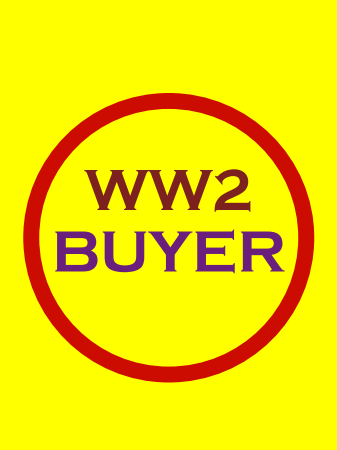 The Nazis controlled the media and convinced millions of ordinary people that it was their duty to murder innocent Men women and children.. The innocent Jews of Europe suffered immeasurably .. So why is it important to preserve artefacts such as daggers ?. At GDB.com We believe humans have a duty to preserve everything which might allow us to understand that mechanism of evil . By bestowing a badge of office such as a ceremonial dagger to an idiot creates loyalty to the cause of the donner . To save future generations from repeating the folly of the Nazis we should retain evidence in the form of trophies such as Daggers .Our Buying Interests extend to BADGES MEDALS & MERITS,
ARMY TRADE AND SPECIALIST BADGES,
BREAST EAGLES,
CASED AWARDS,
CLOTH INSIGNIA ,
CROSS OF HONOUR OF THE GERMAN MOTHER ,
DAY BADGES TINNIES,
EAST FRONT MEDALS,
GENERAL ASSAULT BADGES,
INFANTRY ASSAULT BADGES,
IRON CROSS 2ND CLASS,
IRON CROSS FIRST CLASS,
KRIEGSMARINE AWARDS,
KRIEGSMARINE INSIGNIA,
LUFTWAFFE INSIGNIA,
WORLD WAR ONE AWARDS,
WORLD WAR TWO AWARDS AND INSIGNIA,
WORLD WAR TWO GERMAN MEDALS,
WWTWO WOUND BADGES,
CLOTHING UNIFORMS & ACCESSORIES,
ARMBANDS CUFFBANDS.
BUTTONS THREAD ETC,
COLLAR PATCHES,
FOOTWEAR,
HEADGEAR,
LUFTWAFFE SHOULDER STRAPS,
WORLD WAR ONE BELTS AND BUCKLES ,
WORLD WAR ONE SHOULDER STRAPS,
GERMAN
HITLER YOUTH RELATED ITEMS,

LUFTSCHUTZ,
LUFTWAFFE AWARDS,
LUFTWAFFE EQUIPMENT,
PARTEIVERBAND,
REICHSARBEITSDIENST,
SS Insignia ,
THIRD REICH PERIOD BOOKS AND MAPS,
THIRD REICH WOMENS ORGANISATIONS,
VETERANS ORGANIZATIONS SOLDATENBUNDE,
WEHRMACHT FIELD RATIONS ,
WINTER HILF,
MAP READING INSTRUMENTS,
MILITARIA,
COMBAT EQUIPMENT,
Edged Weapons,
FLAGS,
LEATHER RESTORATION CARE ,
MEDICAL ITEMS,
MISCELLANEOUS,
ORGANISATION TODT,
PERSONAL EQUIPMENT,
PRINTED ITEMS PHOTOGRAPHS POSTCARDS,
SHOULDER BOARDS,
SMALL UNIT WEAPONS,
New Items,
PANZER ASSAULT BADGES,
PIONIER RELATED,
POLIZEI SD,
TOY SOLDIERS,
TUNICKS,
WORLD WAR ONE BUCKLES,
WW1
WORLD WAR ONE COMBAT EQUIPMENT,
WORLD WAR ONE PERSONAL EQUIPMENT,
WORLD WAR ONE PHOTOGRAPHS,
WW2
ORIGINAL WW TWO PHOTOGRAPHS,
WORLD WAR TWO BELTS AND BUCKLES